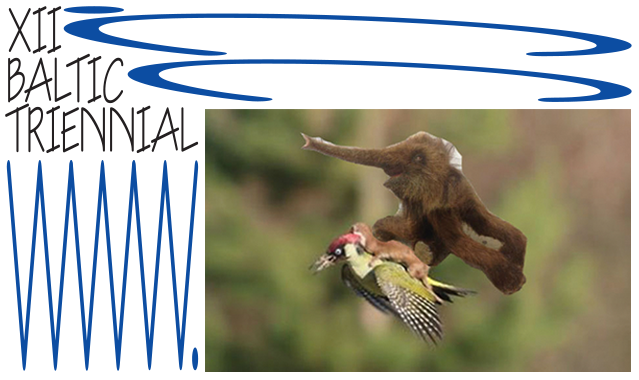 Friday, 4 September, 4 pm at the tennis court café of Bernardinai Garden

How to Clone a Mammoth (in Three Voices and with a Fisherman's Exaggeration)

A reading afternoon on the poetics of de-extinction in the economy of clicks based on writings by Valentinas Klimašauskas. Using the structure of traditional Lithuanian polyphonic songs, the reading unites fragments, poems, quotes, stories about new friendships (as a metaphor for an old internet), on the importance of becoming Neanderthals, why Gertrude Stein would not pass the Turing test, the AI of language, and random companies of post-humanist assemblages.
The text is read by:
Valentinas Klimašauskas
Žygimantas Kudirka
Salomėja Marcinkevičiūtė
The reading is pre-opening event of the XII Baltic Triennial. Admission is free. Prep your ears for English.
Born after Voyager 1 left the Earth, Valentinas Klimašauskas is letters, but also a curator and writer interested in the robotics of belles-lettres and the uneven distribution of the future. His book B and/or an Exhibition Guide In Search of Its Exhibition published in 2014 by Torpedo Press, Oslo, contains written exhibitions that floated in time and space with or within a joke, one's mind, Voyager 1, Chauvet Cave or inside the novel 2666 by Roberto Bolaño. More of his writings may be found at Selected Letters.