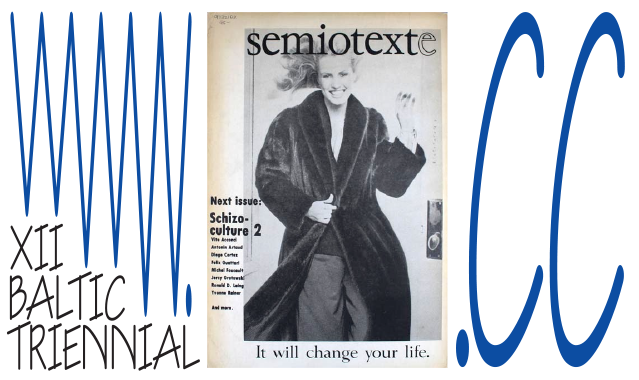 Friday, 16 October at 7pm at CAC Reading Room and CAC Cinema
Co-curated by Chris Kraus and Hedi El Kholti for the CAC Reading Room Investigations is a new addition to the CAC Reading Room's curated shelves. It is a collection of 36 books that span genres, time periods and cultures but share the same intent: to reveal and understand things that have previously been forgotten, ignored or concealed. Investigations highlights literature as a means of tracking one's way through a maze of habit, amnesia and disinformation. Inspired by the American poet Ed Sander's definition of 'investigative poetry', the collection will present books that are journeys into unknown realms; they assert an active literature that can describe both subjective states and complex external systems, often at the same time.
The launch of the bookshelf will be celebrated with a Skype introduction by Chris Kraus, a pamphlet on 'investigative' literature and a screening of films selected by Hedi El Kholti in relation to M as in Maladie – a segment from videotaped conversations between Gilles Deleuze and Claire Parnet.
'Gilles Deleuze A-Z is an 8 hour work, in which Parnet prompts Deleuze to speak extemporaneously on themes triggered by 24 letters of the alphabet, except 'X' and 'Y'. The sessions were taped during the last years of Deleuze's life, when he was terminally ill. By mutual consent, the text of the conversations would never be published, and the conversations would not be publicly screened until after his death. A giddy sense of morbidity floats through the dialogues – and most pronouncedly so in M as in Maladie. (…)El Kholti shockingly chooses two films on leprosy, a disease that, since its advent in 600 BC has plagued both its sufferers and the social imagination. Lepers, Michel Foucault notes in The History of Madness, were perceived (as the Jews would be later) by the 15th century church as God's own exemplars of abjection. Lepers were blessed by the priest and then dragged from the church to spend the rest of their lives in confinement. (…)
In their 'M' conversation, Deleuze suggests to Parnet that a 'weakened state of illness' might actually be favorable to those who undertake serious thought … that a fragile state of health can be used, not to tune into one's own body, but to what lies outside of it. Fragility favors literary work and philosophy. (Chris Kraus)
List of films:
Pierre André Boutang: Gilles Deleuze and Claire Parnet From A to Z: M comme Maladie, 1988, 29 min
Forugh Farrokhzad The House is Black, 1963, 20 min
Jean-Daniel Pollet L'Ordre, 1973, 40 min
Chris Kraus and Hedi El Kholti are co-editors, with Sylvère Lotringer, of the independent press Semiotext(e), which was featured in the 2014 Whitney Biennial. Kraus is the author of six fiction and non-fiction books, and is currently working on a critical biography of the American writer Kathy Acker. El Kholti edits the magazine Animal Shelter. His writings have recently been published on Full Stop, This Long Century and Dirty Looks.
Thanks to Justina Zubaitė.