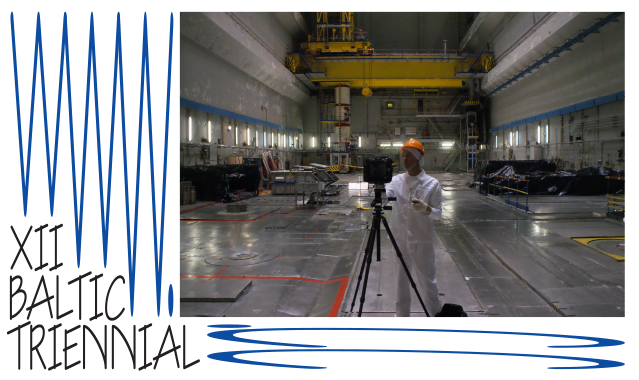 22 September, Tuesday, from 6 to 9pm

During this evening we will look into β version of the Baltic pavilion exhibits unfolding its stories and outlining ways of complex spatial understanding of the Baltic States.
Ignalina Nuclear Power Plant representative Natalija Lichodedova will present how State Enterprise Ignalina Nuclear Power Plant changed its activity from electricity producer into organisation carrying out globally unprecedented decommissioning RBMK-type reactors.
Dr. Grazina Skridlaite, head of the department of Bedrock Geology, Nature Research Centre will answer questions: when and where the Earth crust beneath the Baltic States was formed? How it transformed in space and time? Who is three major "designers" that were responsible for its current architecture?
Photographers David Grandorge and Jonathan Lovekin will give a talk about their photographic practice, ways of constructing image and industrial landscapes in the Baltics and elsewhere.
The Baltic Pavilion is a joint initiative comprising an Estonian, Latvian, and Lithuanian project team to represent Lithuania at the Venice Architecture Biennale 2016. The version presented at the XII Baltic Triennial is an intermediate excerpt from a working process to investigate the material articulations of buildings, infrastructures and the flow of resources that define space in these three countries. Through discussions on the wider ecology of spatial practices and developments it aims to enhance the tools that are available to civic society in order to shape and reprogramme the built environment. This initial presentation is an abridged version of a possible public forum to indentify new briefs and the consequential directions of Baltic architecture.
The Baltic Pavilion is a project by Karlis Berzins, Jurga Daubaraitė, Petras Išora, Ona Lozuraitytė, Niklavs Paegle, Dagnija Smilga, Johan Tali, Laila Zarina and Jonas Žukauskas.
Talks will be held in English.