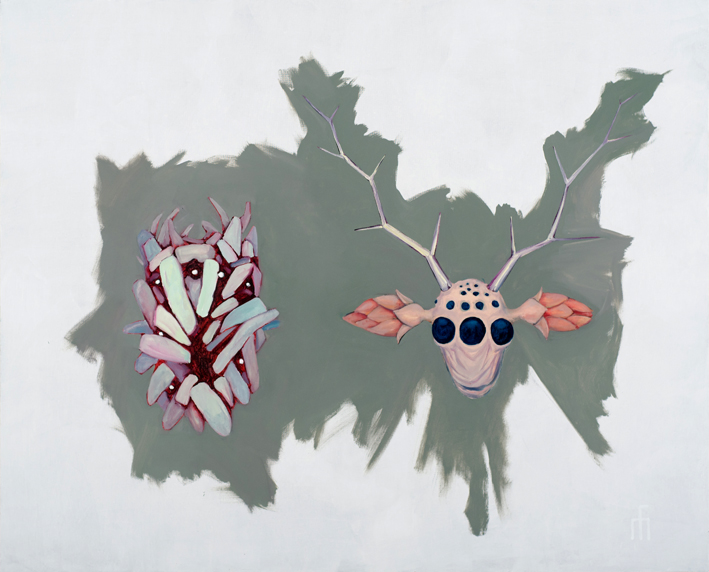 The Lithuanian Artists' Association is organizing the 15th Vilnius Painting Triennial Painting and Its Contexts.
The triennial will be held from June 13 through August 18 2013 at the Contemporary Art Centre.
The focus of the event is on the contexts of the tradition and new artistic ideas, on their underpinning strategies and metamorphoses. The exhibition will attempt at mapping out the territories of the contemporary painting and at tracing out the contours of its development. The triennial will investigate which direction painting tends to shift, how much the contemporary painters rely on traditional techniques and means of expression, whether the figurative and abstract approach still matters, and how painting connects with the new media. The exhibition will be structured to reveal different contexts of painting: firstly, of tradition and invention of new ideas, embracing the historical contexts of Lithuanian painting from the time of the group "Ars" until nowadays; secondly, of the local context – from artwork meant for public display to reflections of mundane peripheries, and finally, the context of cultural inspirations.
In order to represent Lithuanian painting within the tradition/innovation context of the Baltic region, artists from Denmark, Finland, Sweden, Latvia, Estonia, Poland and Germany will be invited to take part.
The exhibition is accompanied by a programme of films and launches the exhibition catalog.
Participants:
Kristina Ališauskaitė, Kirsa Andreasen, Eriks Apalais, Žygimantas Augustinas, Romualdas Balinskas, Gabriele Basch, Sabine Beyerle, Jesper Blader, Aušra Barzdukaitė –Vaitkūnienė, Ramūnas Čeponis, Henrikas Čerapas, Ričardas Filistovičius, Mikelis Fišers, Monika Furmanavičiūtė, Jonas Gasiūnas, Linas Gelumbauskas, Bronius Gražys, Kęstutis Grigaliūnas, Ramūnas Grikevičius, Algis Griškevičius, Petri Hytönen, Kerro Holmberg, Gintaras Palemonas Janonis, Židrija Janušaitė, Viačeslavas Jevdokimovas – Kar malita, Agnė Jonkutė, Vidmantas Jusionis, Piotr Józefowicz, Rūta Katiliūtė, Aistė Kirvelytė, Jolanta Kyzikaitė, Miglė Kosinskaitė, Steen Larsen, Linas Liandzbergis, Sławomir Lipnicki , Vilmantas Marcinkevičius, Rolandas Marčius, Eimutis Markūnas, Arvydas Martinaitis, Raimondas Martinėnas, Sigita Maslauskaitė, Maarit Murka , Karl- Kristjan Nagel, Antanas Obcarskas, Vygantas Paukštė, Audronė Petrašiūnaitė, Saara Piispa, Nomeda Saukienė, Aloyzas Stasiulevičius, Arūnė Tornau, Dainius Trumpis, Eglė Ulčickaitė, Vytautas Vasiliūnas, Virginijus Viningas, Aleksandras Vozbinas, Vidmantas Zarėka
Curator: Nijolė Nevčesauskienė
Illustration: Mikelis Fišers "Spadehead and Wonderdeer", 2012, oil on canvas, 162 x 200