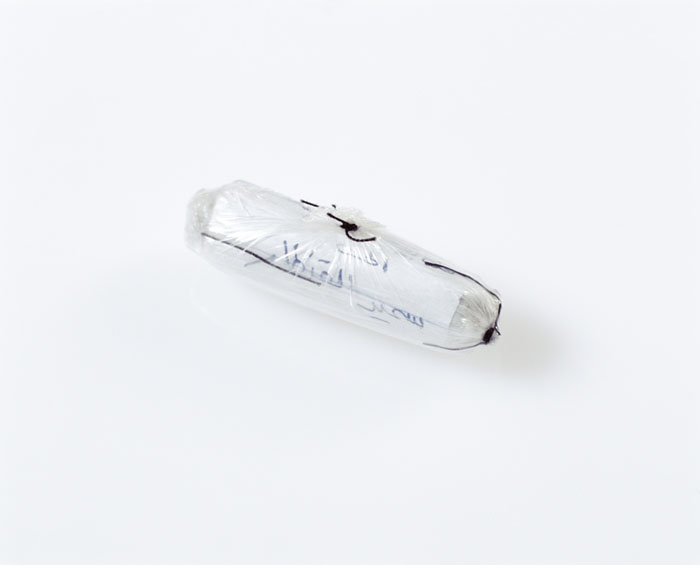 Opening: Friday, April 20 at 18.00
Lebanese artist Akram Zaatari (b. 1966 in Saida) examines the cultural and geo political condition of post-war Lebanon, a contemporary landscape marked by urban tensions, cultural mobility and territorial conflicts. With an archeologist's eye Akram Zaatari examines layers of human experiences combining his material into larger bodies of work.
Zaatari's work engages in research and the studying and interpreting of a wide range of documents; letters, photographs, testimonies and other recordings that communicate individual and personal positions within the larger social and political context. The material exposes hidden social, political, and geographic boundaries and conflicts as they challenge a specter of narratives; national, gender, historical and social.
Composition for Two Wings consists of a juxtaposition of two bodies of work: Earth of Endless Secrets and The Uneasy Subject. Earth of Endless Secrets is an ongoing research project, where Zaatari studies a wide range of documents that testify to the current cultural and political conditions in Lebanon. The work reveals the intimate layers of history contained in records of the everyday. The Uneasy Subject looks at the desire embedded in representations of the human body on YouTube, and in photographic documents collected by Zaatari during the years of his involvement with the Arab Image Foundation in Beirut. This is the first time Akram Zaatari presents two large installations side by side.
Akram Zaatari has been presented in solo exhibitions in at Museo del Arte Contemporáneo de Castilla y León, Oslo Kunstnernes Hus, Moderna Galerija Ljubljana 2011; Kunstverein München 2009; Galerie Sfeir-Semler, Hamburg 2007; Portikus, Frankfurt 2004; Palais des Beaux Arts, Brussels 2002 and in group exhibitions at The Istanbul Biennial, Tate Modern, London 2011; Centre Georges Pompidou, Paris 2008; 52. Biennale, Venice 2007; Sao Paulo Biennale, Gwangju Biennale, Korea, Sydney Biennale 2006.
Image: Akram Zaatari, Letter to Samir, 2008, C-print, 156 x 126 cm. Courtesy of Sfeir-Semler gallery.
The exhibition is organised by Kunstnernes Hus, Oslo, and the CAC, Vilnius.
Sponsor: Ministry of Foreign Affairs of the Republic of Lithuania. The exhibition is organised on the occasion of the 20th Anniversary of the diplomatic relations between Lithuania and Lebanon
Special thanks to the Royal Norwegian Embassy in Vilnius