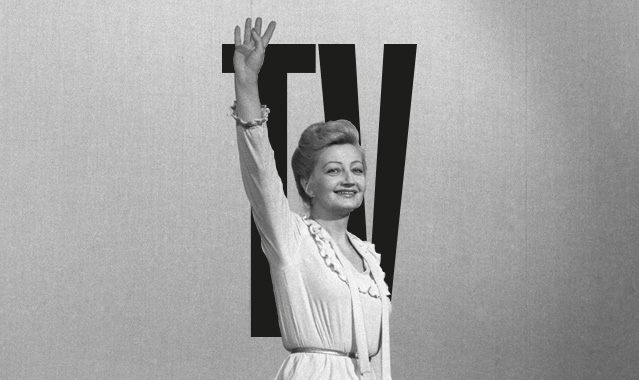 The exhibition "TV" is organised on occasion of the 60th anniversary of Lithuanian television: on April 30, 1957 the first program was broadcast from the new Vilnius television studio. The exhibition features few dozens of photographic prints made by Algirdas Šeškus between 1975 and 1985 when he worked as a television cameraman.
"The tension between what was official and what we felt and thought was enormous," remembers the photographer, born in Vilnius in 1945. "And yet nobody thought that the Union may come to an end. There was no intention to resist the official "talk" – if there had been, my photographs would have been different, it would be a dream about some other way of being. But our mockery was not resistance. So I was happy to work for television, and I also used it for my own work – I observed the shadows of the artificial light, the margins of the choreographed movements. I created what I found beautiful and what gave me joy. I could only share it with my small circle – the freedom of a professional artist was firmly restricted, it was dreaded. Kandinsky was not a Russian artist at the time. Šeškus could not be a Lithuanian photographer."
The first monograph dedicated to Algirdas Šeškus' work of the 1975–1985 period, "The Green Bridge", was published in 2009 and soon followed by several other books, exhibitions and the Lithuanian National Prize for Culture and Art which he was awarded in 2014. In 2013 his new work was published for the first time in the book "Shaman".
In 2016 the Lithuanian National Radio and Television published the photography album "TV" compiled by the artist Gintaras Didžiapetris. It is the seventh monograph dedicated to Šeškus work of the period. The book is distributed at the Union of the Lithuanian Art Photographers galleries at Gedimino Ave. 43 in Vilnius and Vilnius St. 2 in Kaunas.
Illustration: TV presenter Gražina Bigelytė (photographer Algirdas Šeškus, graphic design Jurgis Griškevičius)