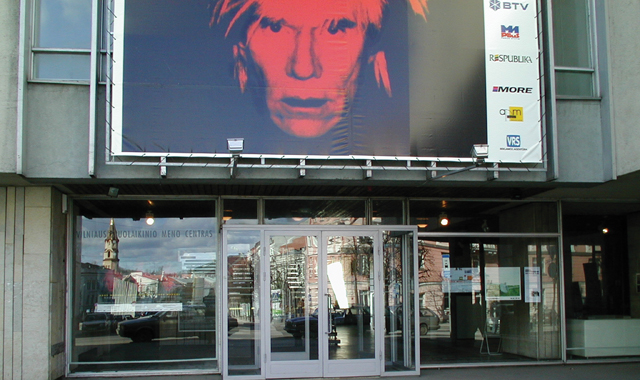 Organiser: Andy Warhol Museum in Pittsburgh (USA), US State Department
As one of the projects of the US State Department 'Millennium' program, this exhibition was presented in 12 East and South European countries (Estonia, Greece, Kazakhstan, Croatia, Latvia, Lithuania, Russia, Slovakia, Slovenia, Turkey, Ukraine and Hungary).
The retrospective exhibition of Andy Warhol's works reached Vilnius from Alma-Ata. The exhibition contained more than fifty works by the star of American pop art, as well as several works by his mother Julia Warhola and a painting created by Warhol together with the famous Italian painter Francesco Clemente.
Works by Warhol were presented in Vilnius in collaboration with the American Embassy in Lithuania.