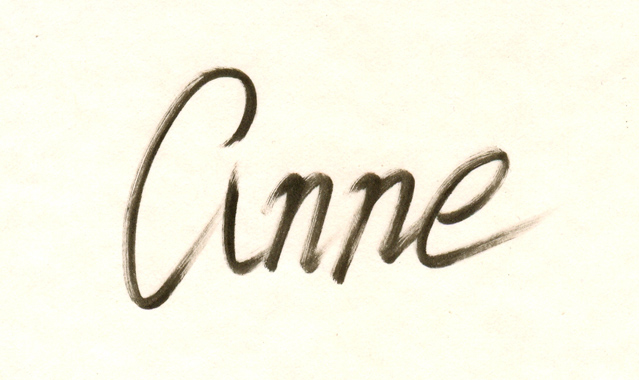 Opening: 15 November, 6 pm.
Aware, the living people will not understand this, because for them non-living is dead, and death is more considered as an attribute of life than non-life. While experiencing death in the other, they experience their own death and they are forced to fight with the repulsive dead body (a corpse is two times heavier than a living body). When non-living, separated from life, one dives into nothing, and obtains the form of nothing. In that shape of nothing, one is rather something than nothing. It is not so important what is that something, important is that it is an inseparable part of non-living, which has moments of its existence inscribed on it as the form of the lack of life (yes, without life itself).
This is how the dead body of Anne is being experienced. Afterwards, when the body is under the ground and Anne is leaving this world completely, the idea of being "nothing" as "something" remains. This is the negative reason for the existence of every object and the whole world. It seems like time is already gone and now everything is visible from the future's perspective. Things have done their functions already; though a toaster still toasts, and people forced by an unimaginable fear of death, with all their power, move to the past. If you mark something with a color marker or choose a thing, one of two things will happen and, perhaps, both at the same time – you will vanish or the thing will appear. In some case both of you will be led by one.
The exhibition "Anne" will mark 100th anniversary of the invention of the readymade and 10th anniversary of death of Maurice Blanchot.
The exhibition takes place in CAC reading room, lobby and backyard.
Participants: Vsevolod Kovalevskij, Monika Kalinauskaitė, Elena Narbutaitė, Artūras Bumšteinas, Stasys Purys, Žilvinas Danys, Lina Zaveckytė, David Bernstein, Naglis Kristijonas Zakaras, Nicholas Matranga, Valentinas Klimašauskas, Robertas Narkus, Audrius Pocius, Tomas Sodeika, Antanas Gerlikas, Laura Kaminskaitė ir Antanas Dombrovskij.
We kindly invite you to the lecture 'l'obscure' by Tomas Sodeika which will take place in the CAC lobby, 28th November, 6pm.
Curator: Auridas Gajauskas
Illustration: gesture of Laura Kaminskaitė.