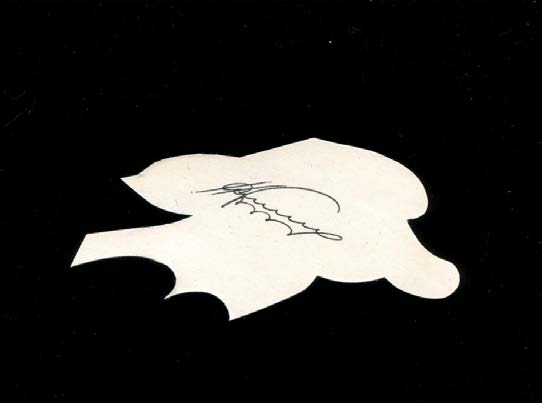 "I like to think of things falling from very high and falling through history", wrote artist Jason Dodge when interviewed by Karl Larsson for the latest issue of "CAC Interviu" magazine. This sentence came to mind more than once during the last few months, when Antanas Gerlikas and I were looking for a way to bring to life the giant concrete structures he'd seen in a dream – a quest of this artist's very particular branch of realism. "I would not be surprised if you said there are certain things that couldn't be part of art since they would have to be either metaphorically enlarged or minimised to be applicable", Karl Larsson speculated in his question. I struggle to find all the right words to describe what part of Antanas' work comes from his dreams.
In preparation for the exhibition Antanas Gerlikas recorded a series of conversations, each one starting with him approaching various people with particular questions – aiming to discuss "subtle things". He spoke to photographer Gintautas Trimakas about holes and cavities, and to writer and curator Post Brothers about science fiction and the moments when "come up with something". He spoke to folk artist Vytautas Bitneris about protecting things and things that provide protection, and to carpenter Algirdas Verseckas about proficiency and about how paintings change the world. At one point Algirdas told a story about how he, twenty years old at the time, studied pigments so that he can embellish the furniture he'd make in the future, and how he tried to bring back for his studies a fragment of the famous painting by Ivan Aivazovsky, The Ninth Wave, displayed in the Hermitage Museum. When the alarm went off, the future virtuoso panicked and ran, feeling all funky, returning to the gallery in vain to find the flake of old paint that he'd dropped. Twenty years later he visited the gallery again to find the painting still missing a tiny bit of paint.
"Would you like to learn to communicate with space and its diversity, to meet people who are not anywhere close at the moment?" asked an invisible, inaudible force in one of Antanas' dreams, which he then wrote down, just like he did with the other conversations. "Would you like to learn how to catch the right moment?" the same "voice" asked him in another dream. In a film that's yet to be made, a man stands in a bus stop with his eyes not yet ready for the sun, waiting for the day to catch up to speed. By the time the day wears off, the artist is yet again a little bit closer to proficiency, the contours of which he sometimes grasps when falling asleep behind a wheel or letting his hand draw the same grey graphite stroke for the thousandth time. The longing for 'things that don't yet exist', once experienced in a dream, fills the space with the imaginary sound of a musical instrument, and the walls are flooded with clay of an Algerian desert.
Antanas Gerlikas (b. 1978) has recently taken part in group exhibitions in Vilnius, Riga, Tartu, Bucharest, Rome, Athens, Moscow and Reykjavik. His solo exhibitions so far have been held at Plungė House for Culture (1999), Tulips & Roses gallery (with Liudvikas Buklys, 2008), CAC Vitrine (2011) and CAC Kitchen (2014), Art in General in New York (2013) and Objectif Exhibitions in Antwerp (2013).
ARTWORKS IN THE EXHIBITION
Buildings, concrete, 2016
Prototypes of the Dunes, graphite on paper, 2014–2016
Musical Instrument, brass, 2013
Wearing of a Day, video, 2016
Colour Teams, dry pastel on paper, 2013
The Volume of the Movement, ink on paper, 2013
Table for the exhibitions A CAB, made together with Laura Kaminskaitė, 2014
Artist's writings, some of them co-written by Vytautas Bitneris, Post Brothers, Gintautas Trimakas, Algirdas Verseckas and Jonas Žakaitis.  Among others, they will be published in the artist's book.
Image: Antanas Gerlikas, The Volume of the Movement (2013).