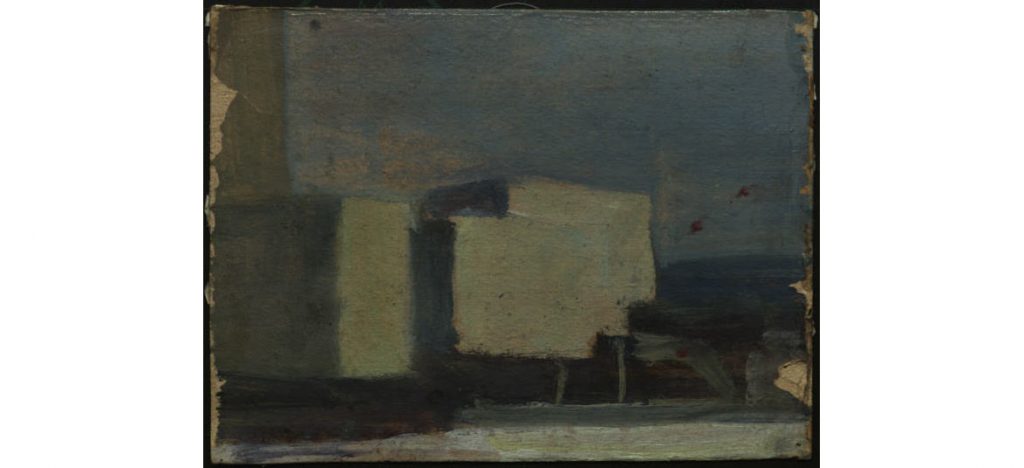 'Art Wings' by Benigna Kasparavičiūtė and Kęstutis Šapoka is a complex art project where artworks are given different roles from those that we may be used to. Kęstutis Šapoka is practicing not only as an artist but also as an art critic and theoretician, and his two latter activities can serve as a key to understanding the project.
First of all, he does not mind calling artefacts props: stand-ins that occupy the places where there should be artworks. First and foremost he means the paintings that Benigna Kasparavičiūtė used as background when she studied the clichés of artist's (painter's) status in her video I Want to Express Myself. But those paintings – or props – are displayed in the exhibition along with the video, and so the other artworks, artists' statements, gestures and even the exhibition itself fill up with a possibility that there is nothing 'real' in there, and what is displayed is actually the bare mechanism of an exhibition. But that is, of course, not true.
Secondly, as usual for an art critic and as it shows in this exhibition, Kęstutis Šapoka draws from the works of others to create his own. He does is in at least two different ways: by participating in them, as in, for instance, the performance 'Journey' by the artist Aleksas Andriuškevičius; or by drawing ideas from them, and, according to Šapoka, those are not necessarily good ideas. Despite the obscure, skeptical or even sarcastic artists' stance and the many things that are left unstated, the series of works displayed explore the topical questions of the current processes of art.
The viewer is most extensively introduced to the series of dances for the camera. It includes the 1996 video Wordplay by Gintaras Šeputis featuring a dance created for the poems of the art critic and poet Alfonsas Andriuškevičius, that prompted Kęstutis Šapoka to film his own dance to Alfonsas Andriuškevičius' polemic article 'Art Criticism Changes Its Functions', and later – to another article written by the director of the National Gallery of Art, Lolita Jablonskienė, for the catalogue Emission 2004 – CAC.
Illustration: Kęstutis Šapoka, Former Museum of Revolution, oil on cardboard, around 1994.