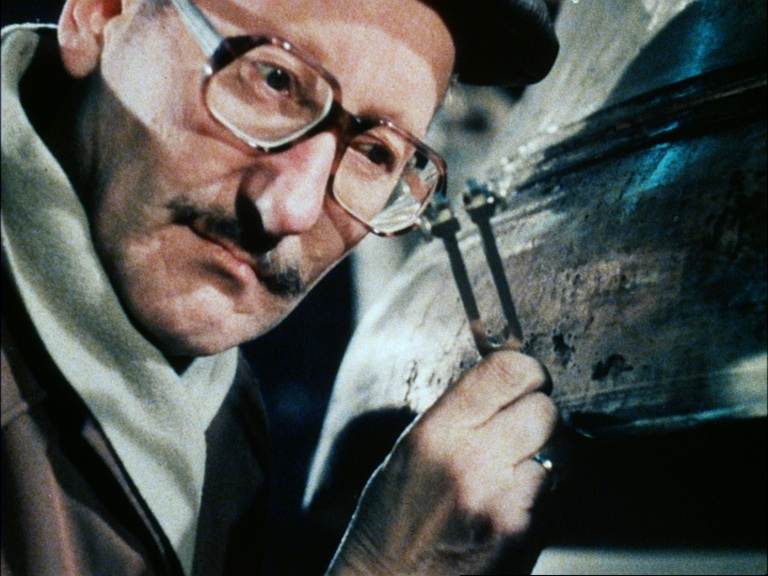 The Contemporary Art Centre (CAC), Vilnius, is excited to launch the exhibition 'Building Memory' which includes newly commissioned moving image works from four of Europe's most renowned artists. The project is a collaboration between the CAC, Vilnius (Lithuania); Hartware MedienKunstVerein, Dortmund (Germany); Muzeum Sztuki, Łodz (Poland); Herzliya Museum of Contemporary Art, Herzliya (Israel); and the Goethe Institut, Warsaw (Poland).
The artworks in 'Building Memory' explore different aspects of 60 years of Europe's most problematic and contested history with a focus on architecture, monuments, and community and geo-political perspectives in Poland, the former-DDR (East Germany), and with reference to the foundation of the state of Israel. Three of the works are haunted by the specter of the Holocaust and all of them are conceptually sited within post-communist space – so are especially relevant to current cultural debates in Lithuania. (And will be equally engaging and discursive when exhibited at the partner institutions in Germany, Poland, and Israel).
Much has been written in the field of the comparative social sciences and humanities about the competing narratives of historical trauma – and the dialectical compass assessing human tragedies animated by Nazism and Soviet Stalinism plus a range of Imperialist and colonialist projects in a host of territories (from Africa, to America, to Ireland, to the Levant). The four works in 'Building Memory' touch on aspects of these debates and furnish their audiences with human – in some instances positive, humorous, and ironical – dramas on the theme that allow for personal reminiscence and reflections.
Acknowledging the personal and individual dimensions of larger, and collective history is an important characteristic of contemporary art and one of the ways that it can contribute to what is often called 'memory work'. This exhibition hopes to make an important contribution to this process and lend a perspective to the unraveling of memory associated with this psycho-geographical territory in the future.
In addition to the exhibition partners the artists' works have been generously assisted by a number of leading institutions. Yael Bartana's Wall and Tower (2009) received support from Muzeum Sztuki Nowoczesnej (MSN) Warsaw and the Museum of the History of the Polish Jews (Warsaw). And Deimantas Narkevičius' Into the Unknown (2009) is a commission by the British Film Institute (BFI), London, and the Hartware MedienKunstVerein (HMKV) Dortmund – and was first screened at the BFI Southbank Gallery in September.
The 'Building Memory' curatorium is made-up of: Inke Arns, Dortmund; Elisabetta Fabrizi, London; Maria Morzuch and Jarosław Suchan, Łodz; Marcel Odenbach, Cologne; Simon Rees, Vilnius; Diana Shoef, Herzliya; and Martin Waelde, Warsaw
The exhibition will travel to the partner institutions throughout 2010 and will be accompanied by a scholarly publication to be published in mid-2010.
More details about the artists, artworks, exhibition, special screening events, and tour dates can be found at the special project website: www.buildingmemory.net
Image: Deimantas Narkevičius. Into the Unknown (video still) 2009