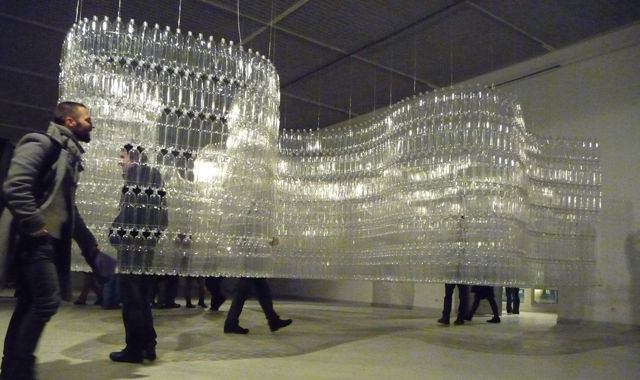 Artists: Edgar Arceneaux (United States), Alfredo & Isabel Aquilizan (Australia/Philippines), Nadiah Bamadhaj (Malaysia/Indonesia), Matthew Brannon (United States), Matthew Buckingham (United States), Yu Cheng-Ta (Taiwan), Harry Dodge & Stanya Kahn (United States), Annika Eriksson (Sweden), Shaun Gladwell (Australia), Wong Hoy-Cheong (Malaysia), Emre Hüner (Turkey), Jesper Just (Denmark/United States), Jane Lee (Singapore), Scott Lyall (Canada), Darius Mikšys (Lithuania), Grace Ndiritu (United Kingdom), Sherman Ong (Malaysia/Singapore), Kate Rohde (Australia), Raeda Saadeh (Israel/Palestine), Bright Ugochukwu Eke (Nigeria)
Public programs at the CAC:
Wednesdays February 25–March 11, 5pm
SCREENINGS new feature film by Sherman Ong
Recently premiered at the Rotterdam International Film Festival, participating artist Sherman Ong's (Singapore-Malaysia) first feature film, HASHI is a drama that interweaves the lives of three women, from three generations, in Fukuoka, Japan.
Monday 2 March–Friday 6 March, 11am to 5pm daily
WORKSHOP with Alfredo & Isabel Aquilizan
The Australian-Philippine artists Alfredo & Isabel Aquilizan will conduct a workshop with students from the Vilnius Art Academy based upon their work Hot Room in the exhibition; for which they commissioned a Manila street-painter to make three kitsch South East Asian landscape scenes that are produced for tourists (and restaurants and food halls) throughout the region on a billboard sized scale.
Friday 6 March, 6pm
SCREENING & LECTURE by Tony Rayns
The acclaimed British writer, film critic, translator, film festival programmer, and screen writer will deliver an illustrated lecture on the topic of Cinema's Role in Asian Cultural Renewal since the 1970s.
Tuesday 10 March, 6pm
LECTURE by Nikos Papastergiadis
Papastergiadis who is Professor of Cultural Studies and Media & Communication at the University of Melbourne will deliver a lecture analyzing the cross-cultural flows and circuits comprising the Global South that now run counter to long established Northern Hemisphere colonial hegemony. He will focus on the role of contemporary art in broaching new discourses within this 'southern' context.
See the special project website for more information:
www.codeshare.lt
CODE SHARE takes its name from the commercial airline practice of sharing passengers, services, landing rights, and technical resources – based upon partnership agreements. Often travelers book a flight with one airline and arrive at the gate to find that the plane and its staff is wearing the livery of a different partner airline – and serving food and drink associated with another national culture when we were looking forward to a specific set of flavours or the taste of 'home'! This might come as a pleasant surprise for the adventurous traveller but disappoint the flyer wanting to relax to familiar sounds and flavours two hours ahead of touching down.
This strategy, and reference, is especially prevalent at a moment when national carriers all over the world are facing bankruptcy or take-over. And it keys into the sense in which code sharing has evolved as a model of post-Fordist efficiency. Airlines were in the advance-guard of global corporatisation and conglomeration; as companies merged, resource-sharing contracts were struck, and airport and landing licenses were purchased, so that major carriers consolidated the supply chain. Similar patterns have emerged within the circuits of contemporary art exhibition culture in which large-scale festival events – especially biennales – dominate international press coverage, and consume corporate and governmental sponsorship. A definite hierarchy of exhibitions, and exhibiting institutions, has formed in concert with these processes (in colonial and capitalist order) that are lionised by art professionals.
CODE SHARE is attempting a double-agency. It is a model of the festival exhibition: produced in dialogue with curators and artistic directors of ten biennales; and part of the national program of the 'Vilnius – European Capital of Culture 2009'. Yet, artists, and artworks have been selected that reflect upon the conditions of their production and processes of cultural and socio-political displacement and alienation (in the place they were made) – in denial of representativeness. The exhibition also ironises the fact that from its position at [the] capital of culture in Europe art from Istanbul, New York, Sydney, and Taipei is presented as being peripheral.
The artists were selected from: Adelaide Biennial of Australian Art, Dak'Art Biennale, Istanbul Biennial, Liverpool Biennial, Sharjah Biennial, Singapore Biennale, SITE Santa Fe Biennial, Biennale of Sydney, Taipei Biennial, and the Whitney Biennial of American Art