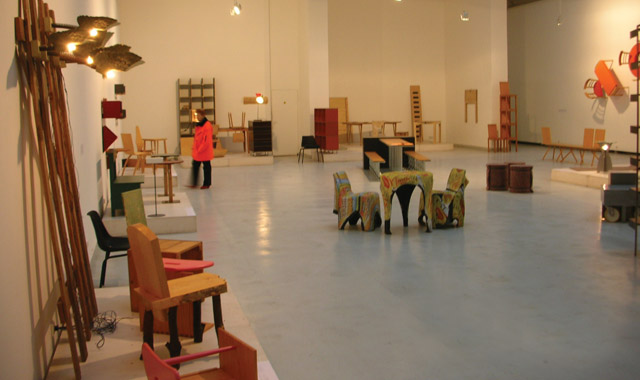 Curators:
Volker Albus,
Markus Bach,
Monika Wall
Organisers:
IFA (Institute for Foreign Cultural Relations),
Goethe-Institut
Since the mid-1980s, in Germany in particular, different currents of fundamentally diverse design approaches have impacted the field of furniture and object design, whose common leitmotif has been, however, to conceive, produce and handle furniture in a consciously simple way. In co-operation with curators Volker Albus, Markus Bach and Monika Wall, the Institut für Auslandsbeziehungen e.V. (Institute for Foreign Cultural Relations/ifa) presents the exhibition 'conscious, simple – consciously simple: The Emergence of an Alternative Product Culture', an exhibition of New German Design which reveals the various trends and strategies with their different emphases on the aspect of the conscious and the simple.
Objects, films and videos were chosen with a view to discussing their underlying design strategies, and the results, and to answering the question about whether there is a chance of developing an alternative design culture on the basis of a consciously simple, individual approach. The selection of 65 objects and a total of 122 exhibits by 35 designers and designer groups focuses mainly on pieces of furniture, lighting and home accessories. The objects chosen do not stand out for their luxurious materials or complicated and costly production processes, but for their robust materiality, plain configuration, simple and practical handling as well as comparatively low prices.
In this exhibition design trends follow the traditions of typical home-living culture, with some objects referring to the functional furniture of Modernism, e.g. of the Bauhaus or the Ulm School of Design. Yet from the start, the New German Design has extended the notion of functionality to include narrative and emotional moments, the principles of 'objets trouvés' as well as the recycling of materials and set pieces as essential design factors. The demand for simplicity of materials and production processes leads also into a new design dimension, i.e. ecological quality which, however, is not the primary aim. Rather, designers try to create designs that also convey sensory pleasure.