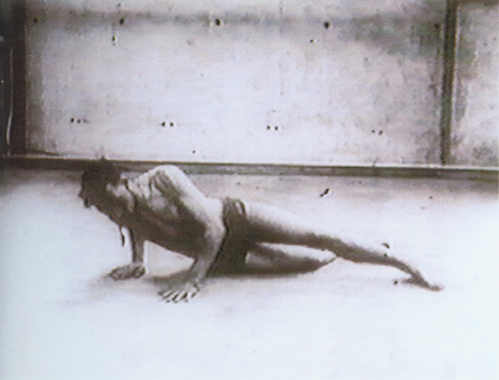 Artists:
Fiona Banner, Don Brown, Stephen Murphy, Angela Bulloch, Mat Collishaw, Martin Creed, Wilie Doherty, Angus Fairhurst, Ceal Floyer, Douglas Gordon, Graham Gussin, Mona Hatoum, Damien Hirst, Gary Hume, Michael Landy, Chris Ofili, Simon Patterson, Vong Phaophanit, Georgina Starr, Sam Taylor-Wood, Mark Wallinger, Gillian Wearing, Rachel Whiteread, Catherine Yass
Curator:
Ann Gallagher
Organisers:
The British Council
This exhibition compiled by the British Council represented the main tendencies of British art of the recent years.
The 23 young world-known British artists of 'Dimensions Variable' mostly belong to the so-called 'Goldsmiths' generation' that won fame on the art scene in the late 1980s by connecting minimalist conceptual art with daily life. These artists sent a challenge to the forms of control effected by large galleries and representation of artists established in London by showing epic and witty, often prankishly nonchalant works in professionally run shows in the warehouses of London docks. Many of these artists (like Damien Hirst) took over the control of their own ideas by exploiting the image of rock stars and becoming well-known not only in the art world,but also appearing on the pages of main dailies.
The exhibition contained paintings, sculptures and several ambitious video/sculptural works requiring specific standards of exhibiting. Many important and unique objects acquired specially for this exhibition were presented.