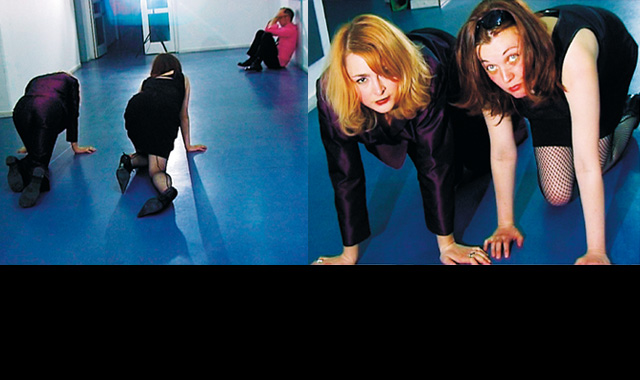 This exhibition of video-based works examines alternative ways of living and systems of belief. The artists included in the exhibition adopt a leftfield position in relation to pre-determined social structures and in doing so, attempt to give voice to the dispossessed elements of society. Often acting as a 'director' or 'facilitator' for people asked to participate in their practice, these artists seek to appropriate and subvert the basis of power within their chosen subject matter through simple interventions and documentation. In this way, the artists in Electric Earth look to expand our understanding of social systems and codes, re-positioning the viewer's expectations.A sequel to the popular Black-Box Recorder video exhibition, as a subtext Electric Earth also seeks to create debate concerning the narrative and appropriated mainstream broadcast developments in recent video art. Partly aided by wider availability of sophisticated editing programmes for home computers, and partly through the conflux of pop promos, documentaries, mainstream cinema and art film genres, artists working in video today are taking their practice out of the gallery and integrating it into social structures and advertising.
The exhibition is presented on three large 'cinema' style screens with surround-sound, enabling a journey through the social landscapes of corporate commerce, fashion, youth and club culture, religion, employment and the interconnected information flow of the 21st century city.
Artists: Adam Chodzko, Volker Eichelmann & Roland Rust, Folk Archive, Luke Fowler, Rob Kennedy, Torsten Lauschmann, Mark Leckey, Hilary Lloyd, Oliver Payne & Nick Relph, Paul Rooney, Stephen Sutcliffe, Szuper Gallery, Wolfgang Tillmans, Mark Titchner, Carey Young.