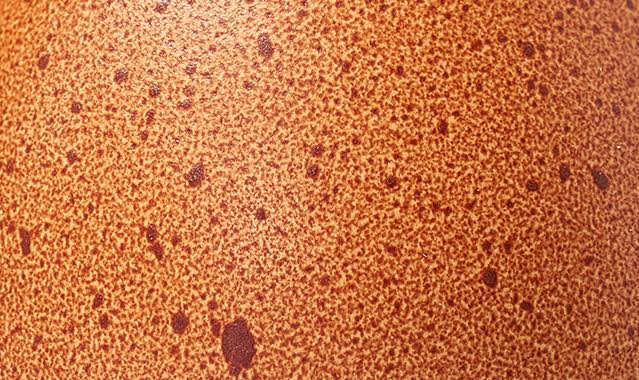 I just re-read one of the notes I wrote shortly after I finished reading Joseph and his Brothers by Thomas Mann. It said, "In history the endings are invented and beginnings are only the results of subjective view points. Not worth trusting unless you have a point". It also said that there shall always be parts and sequences following one another without an end. Now I remember that the end of something, let's say a book, does not end the theme that's inside it. And ending depends so much on that – on how you stop. And stopping is the opposite of closing. And finally, the continuation doesn't need to be completed by the same person, or the same wind. So rewriting things and copying them is something that interests me. It's also very present in music.
"Prosperity" is the collective title for Elena Narbutaitė's trilogy of Xerox prints: Roberts, Joseph and Married Man. Joseph is the artist's rewriting of the four-part novel "Joseph and His Brothers" by Thomas Mann, and Roberts stands for Julia Roberts, the actress. The artist once wrote: Julia Roberts is "a transparent thing, in a sense, she would change along with different times, fashions and characters at the same time remaining an all too obvious character herself."
While the trilogy's first two parts were presented earlier (Roberts at Tulips & Roses in Brussels in 2012, Joseph at Galería Pm8 in Vigo, Spain in 2016) this current exhibition marks the premiere of the complete cycle. Each part of the trilogy is accompanied with a mobile sculpture from the Columnists series – a collaboration with paper engineer Mike Malkovas – and a corresponding soundtrack: a mix-tape by Narbutaitė; the song Joy in Repetition by Prince; and a piece titled Green Alien Liquid written, performed and recorded for Married Man by Boram Lie and Grégoire Simon. The oversized prints in the exhibition are called Fools. C and The Wind are both new light pieces.
Along with the exhibition comes out the artist book "Memories of a Star", printed in two separate Lithuanian and English editions. It includes writings by Elena Narbutaitė, artist Candice Lin, writer Marcel Proust, curator Bernardo José de Souza, biophysicist and writer Luca Turin and curator and writer Raimundas Malašauskas (graphic design: Vytautas Volbekas with Goda Budvytytė). Translated by Akvilė Melkūnaitė, three fragments from Proust's first published work "Days and Regrets" (Les plaisirs et les jours) are made available in Lithuanian for the first time.
Elena Narbutaitė (b. 1984) has participated in exhibitions internationally, including the Liverpool Biennial in 2016 and the joint Lithuanian and Cyprus pavilion at the Venice Biennale in 2013. Other recent group exhibitions include venues such as Escola De Artes Visuais do Parque Lage, Rio de Janeiro, Brazil (2015); Marco Museo de Arte Contemporanea, Vigo, Spain (2015); Art Department Di Tella University, Buenos Aires, Argentina (2014). She has contributed to the periodicals The Federal, Nero and CAC Interview as well as numerous other initiatives.