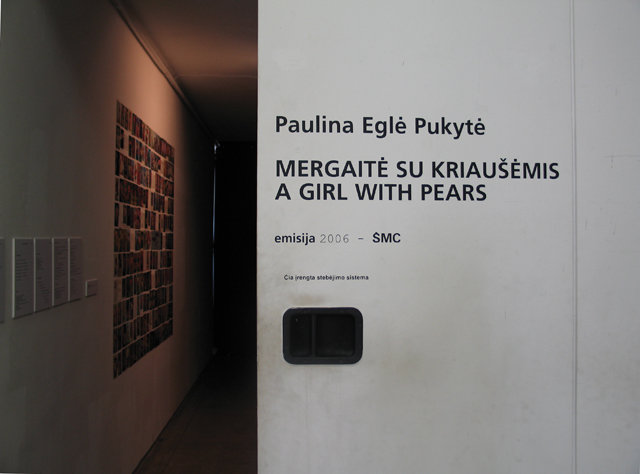 Emission 2006
'Emission' is a three-year cycle of solo projects of the most significant Lithuanian contemporary artists to emerge in the 1990s.
Paulina Egle Pukyte tells stories using photography, moving image and written text. They are always 'true stories'. The artist places the narrative, often paradoxical or even absurd, into a format of fairytale or myth, the expected meaning of which becomes reversed, thus questioning accustomed truths. Her images leave 'the real action' somewhere outside the frame, making the marginal the seemingly unimportant the centre of attention. Through awkwardness and imperfection she seeks to create a feeling of anxiety. Through something very personal she tries to speak about universal: about human nature; about memory and loss and failure; about intercultural encounters, displacement and alienation; about ultimate impossibility to understand each other and fear of the 'other'. In Paulina's work the motifs of girls, flowers, fruits, mirrors war and death reoccur.
In this exhibition Paulina Egle Pukyte is showing films made in 2003-2006 and a collection of flower postcards from 1973-1983.