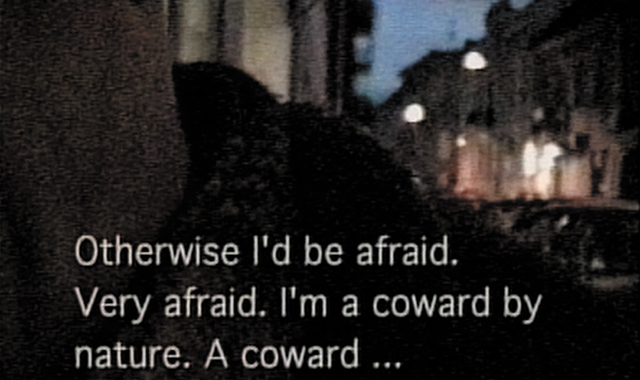 This is a solo exhibition of the one of the younger generation's well-known Lithuanian artists, Evaldas Jansas.
Jansas' video installation is made up of several new videos, the most important of which is Body-Soul (One in Another). This film is an attempt to make an artistic-sociological study. An artist does a vox pop in the streets of Vilnius. He asks passers-by questions and films the answers. The basic question is simple, banal and therefore sincere – about the relationship between body and soul. The further genesis of questions and logical turnings depend on the character who answers. The questions were all asked in Vilnius. This piece was presented for the first time this year during a programme of Lithuanian films at OK Centrum fur Gegenwarstkunst in Linz, Austria and at the ArtGenda Biennial in Helsinki, Finland.
The exhibition also presents The Way Home which depicts the drunken artist's video journey home from a bar. Uncontrollable in the hands of the inebriated artist, the camera creates a telling portrait of its owner without actually filming him. An important part of this project is a book by Evaldas Jansas called Ode to the Routine, which adds a valuable aspect to the prevailing discourse of everyday life. The book will be presented during the exhibition.