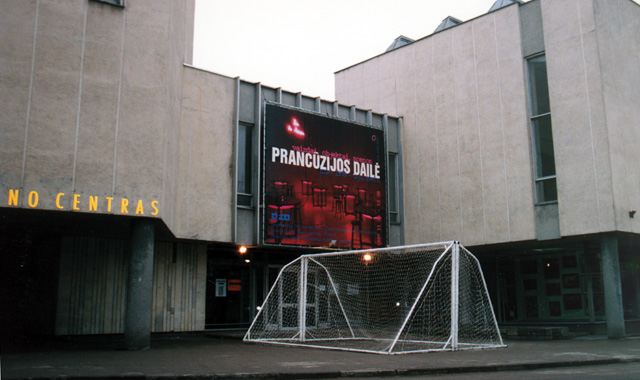 This exhibition was a retrospective of recent French art , first presented in France, in Grenoble, at the Contemporary Art Centre Le Magasin. The curator of the exhibition is the director of the centre Yves Aupetitallot.
The exhibition presented the most outstanding French artists of the ninth and tenth decades, such as Dominique Gonzalez-Foerster, Pierre Huyghe, Fabrice Hybert, Ange Leccia, Philippe Parreno, Jean-Luc Vilmuth and others. Some of the exhibited works were recreated in Vilnius, for example, those by Ange Leccia, Pierre Joseph, Alain Séchas and the group "Information Fiction Publicité.
The exhibition was presented in Vilnius in co-operation with the French Association of Artistic Action (AFAA – Assiciation Francaise d'Action Artistique).