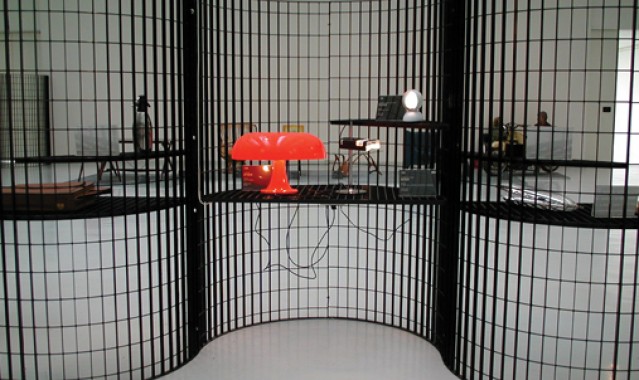 Curator:
Silvana Annicchiarico
Organisers:
Milan Triennial
the Embassy of Italy in Vilnius
the Institute of Italian Culture
Contemporary Art Centre
What this exhibition presents are not mere 'objects', but rather forms and signs important to our recent history. History composed of ideas and technologies, dreams and needs, expressions and styles, transformed into 'objects' that can be seen at the exhibition 'Italian Design from 1945 to 1990. 100 Objects from the Collection of the Milan Triennial'.
In the arrangement of works, chronology has been observed; the works are divided into four large sections:
The post-war and reconstruction period (1945-60);
The economic upsurge (1960-70);
The period of conflict (1970-80);
The period of hedonism (1980-90).
Without distinguishing any one trend or individual taste, this travelling exhibition aims to present as much information as possible, to reveal the variety of Italian design and, instead of emphasising individual achievements, to show a wide panorama of artistic pursuits. Regarded as a whole, the exhibits delineate the remarkable and suggestive history of our material culture. Each of the works contains traces of memory, images of home environment, details of gestures rooted in daily life.
The exhibition reveals the processes of design and manufacture that enabled the mass spread of these means of expression and styles, conceived in laboratories by way of experimenting and looking for new forms.