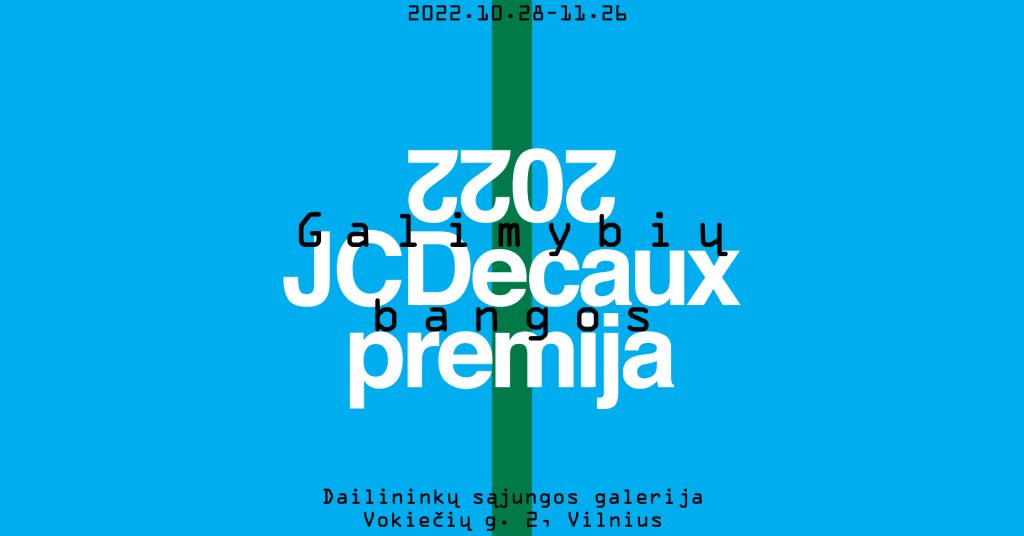 Opening: 28 October, at 6pm
The JCDecaux Award is an annual series of exhibitions established by the Contemporary Art Centre and JCDecaux in 2016. Its aim is to promote the work of emerging Lithuanian artists, its dissemination in Lithuania and abroad, and the public interest in contemporary art. Each year, the curators of the project evaluate applications received through an open call and select five participants who are given financial and institutional support to create new works for the exhibition. A one-off prize of 4,000 EUR established by JCDecaux is awarded to one participating artist or artist collective, as decided by an international jury, for the originality and relevance of the work and its artistic expression.
The 2022 edition of the JCDecaux Award, entitled Waves of Opportunity, is curated by Vytenis Burokas and Milda Dainovskytė. The exhibition is presented at the Artists' Association Gallery located just by the Contemporary Art Centre building on Vokiečių Street. Having been operating for decades, the salon-gallery exhibits works of visual and applied art. Changing uses, rudimentary tools and archaic practices are reborn as critical, self-exploring and environment-investigating crafts.
Coarse and smooth textures, open dialogues, key rings, dusty pipes merging with a ceramic plate with their edges, crumbs in the sand, the corner of a table: the meanings and uses that change themselves are reborn in new silhouettes, fragile and pulsating. Employing different means of expression, the artists reconsider forms of transformation, rebirth and continuity.