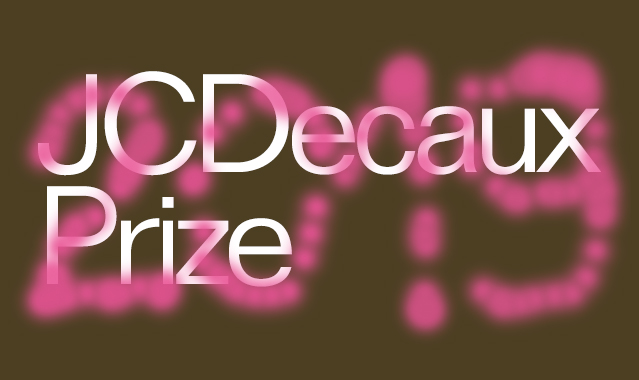 Every thought begins as guidance within reality and only later settles among the crumbs of history. Eventually, we all become characters, figures, and causes that we didn't feel we were in the course of our actions. Thus, we may forget that life is not just a simple project of cause and consequence. Two years of working with a contest exhibition have shown us that formal pretexts and rational motives are not the most important factors for something to emerge. All ideas live long before they become visible, and evoke conflicting feelings in their bearers.
Not more than needed, not later than necessary, mind-boggling but self-evident – we can reach out to such tongue-twisters in the attempt to make our life easier. Or you may calculate: how can you gain at least some symbolic capital when you can't seem to feel the joy of vibrant reality? The power of influence is a rather decent bandage. But what happens when even the most intuitive cognition is turned into an instrument? We fall into the old trap of dividing bodies and areas of influence, in which we will always mutually be the "other", artworks will be under threat of forgery, and the like-minded, at risk of conflict. Meanwhile, the underlying modes of being are neither pure nor simple, yet they are sustained by something more than just formal freedom.
That is why in this exhibition we want to highlight indeterminacy and its importance. The works we exhibit are true to their personal, ambiguous or even painful origins. They do not want to be concretised or employed to serve history, even if they know they can't avoid it. The artists' empathy for bodies located in inner or social spaces, or the exploration of how these bodies become positions and destinies, arises not from a tendency or necessity, but from an intrinsic need. Only now, before they have become traces of thought, can these works be so sensitive and bold. Theory is usually perceived as a frame that reinforces a piece of art that can't stand on its own – but perhaps the strength and life of such an artwork lies precisely in that it doesn't need a pillar? Trust is more important than persuasion with all its promised benefits. Trust in the phenomena of thought, consciousness and creation, without the persuasion that they are really needed.
There was a certain point when something that was neither vitally nor economically necessary arose; and today, we still carry on fostering this impulse that can liberate us from destiny and external will, letting us expose our own naivety and weakness in the pursuit of the incalculable. This story is written by disobedient and shaky hands – not at anyone's request, but for the sake of what might be important.
– Monika Kalinauskaitė and Adomas Narkevičius
The JCDecaux Award is a series of annual exhibitions established in 2016 by the Contemporary Art Centre and JCDecaux aiming to promote young Lithuanian artists' creative work, its dissemination in Lithuania and abroad and the public's interest in contemporary art. The prize of €4,000, courtesy of JCDecaux, will be awarded to an artist or artistic collective selected by an international jury for the originality and relevance of their artistic expression. Participants of the JCDecaux Award exhibition are selected through an open call each year. From all the proposals received, the curators of the exhibition select 5 projects to form a conceptual group show. Each project is allocated a budget for production and provided with curatorial support. The winner of the prize is chosen by an independent international jury consisting of artists, curators and other professionals in the field. The jury members for 2019 include art critic Jens Asthoff, independent curator Monika Lipšic and curator and founder of the Mimosa House independent gallery space in London Daria Khan. The exhibition's curatorial team changes every two years to ensure the novelty and dynamism of the curatorial processes, decisions and the exhibition itself. The 2018–2019 exhibitions are curated jointly by Monika Kalinauskaitė and Adomas Narkevičius.
The aims of the JCDecaux Award are to promote public interest in contemporary art in Lithuania and introduce young artists; to support initiatives of young visual arts creators in Lithuania; to assist emerging artists in establishing themselves in the field of contemporary art; to facilitate and present to the general public new productions of emerging contemporary artists; to encourage private capital investment in contemporary art in Lithuania.
ABOUT THE ARTISTS
AGNĖ JOKŠĖ (b. 1993) is currently based in Copenhagen, studying for a Master's degree at the Royal Danish Academy of Fine Arts, School of Media Arts. In 2017, Jokšė graduated from Vilnius Academy of Arts, Department of Monumental Painting and Stage Design. She has been given the I-Portunus Mobility Support grant for the development and presentation of Dear friend, at the 2019 JCDecaux Award exhibition.
Dear friend, is a work balancing between fiction and reality, a letter-form text written in contemplation of friendship as platonic love between women. During the opening of the exhibition, it will manifest as a performance, while the exhibition itself will display a video testimony. The artist explores the spaces, joys and complications of non-romantic intimacy, exposing viewers to a wide field of experience through her own.
NANCIE NAIVE (Emilė Skolevičiūtė, b. 1997) is an emerging superstar in the scenes of contemporary art and pop. Nancie lives and works in Vilnius. Having started her creative career at the Vilnius Academy of Arts, she has appeared in exhibitions in Vilnius and Krakow as well as at the 2018 and 2019 ArtVilnius Art Fairs. It is the concept of the "superstar" that encompasses all the issues that interest her – a meticulous representation of a modern woman, the iconography on social networks and in the crusades of endless excess supply.
In the JCDecaux Award exhibition, Nancie Naive and her life become a product offered to the public. In I am Nancie, she proposes a self-expansion, a reflection of a pop star in a camera lens. The star and the camera meet in battlefields: photo studios, city streets, the CAC Exhibition Hall. It is a Nancie Naïve-advertising campaign created by Nancie Naive herself, in which she is a work of art, a product, a commodity, and a poster showing how things become important in the light of glory, even if they are not.
ARVYDAS UMBRASAS (b. 1986) is a Vilnius-based artists who studied at the Vienna University of Applied Arts in Austria and Bergen Academy of Art and Design in Norway. His creative practices are characterized by a minimalist aesthetic balancing between abstraction and signs of corporeality. Umbrasas's work presented at the exhibition is an object inspired by astronomical phenomena, fantastic imagination and explorations of sexuality. This project will be further developed in the Rupert Residency Programme 2020.
The objects in the Dreamcatcher series are inspired by the enigmatic interstellar body recently recorded in history for the first time, Omuamua. The word translated from Hawaiian means "scout" or "messenger coming from afar". Having passed by the Sun in 2017, the celestial body prompted many hypotheses about its nature and inspired the artist to create a series of similar indecipherable sculptural bodies. Dreamcatchers of unknown origin polished by star heat or velocity flying across space are domesticated by a mattress and a blanket: in an indefinite home, they testify to potential Apollonian achievements.
GABRIELĖ VETKINAITĖ (b. 1996) lives and works in Vilnius. She is currently studying for a Master's degree in Sculpture at Vilnius Academy of Arts. The artist has participated in exhibitions "Padori paroda" (VAA, Exhibition space Titanic, 2017), Spring Exhibition 2019 (Martynas Mažvydas National Library, 2019), "Meno celės" (VAA, Exhibition space Titanic, 2019), among others. She mostly works in the fields of video and audio art. At the JCDecaux Award exhibition, Vetkinaitė will present an audio installation in which found textual material is transformed into voice messages sung and recorded by the artist herself.
Messages is an installation employing tiny objects and silent sound that invites us to get closer and listen attentively. The melodies are smooth and monotonous, while the words are full of strong experiences. These are retold stories, voice messages waiting for their recipient. Their content is compiled intuitively, exploring the narrative in search of sensitive moments and emotional highlights emphasised by the deliberate abandonment of professional recording equipment.
MILDA JANUŠEVIČIŪTĖ (b. 1990) is a cultural sociologist and artist living in Vilnius and Rotterdam. MIŠA SKALSKIS (b. 1994) is an artist based in Vilnius, Rotterdam and Helsinki. Both in their individual and collective artistic practices, they draw on biographical and autobiographical stories. Through these narratives, they examine the existential manifestations of cooperation and how beliefs, forms of faith, hopes and bodies determine the distribution of power between oneself and the world. Invoking their dubious maturity, anxiety and fears, the artists attempt to rediscover the meaning of authenticity in today's cultural environment.
Helpless Cure is a video installation that develops parallels between the legitimisation of healthcare systems and of creative work, as well as between future and memories, self-care and the search for meaning. In the fictional world of the artists' film, the boundaries between conventional and alternative medical practices blur as eternally youthful characters face the search for the self. Their departure points encompass the sincere, straightforward aspects of life, fluctuating between naivety and relative universality.