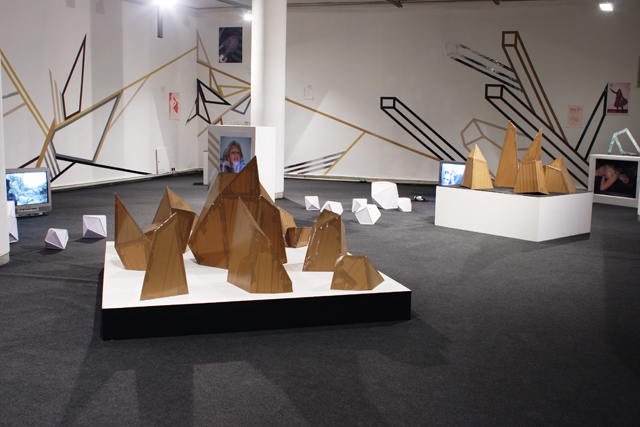 Jérôme Chazeix is a young French artist who lives in Berlin. He plays with the boundaries between art and pop culture. His complex performances synthesise art forms — installation, video, performance, wall paintings, objects, photography, animation, dance, music — and reassemble and extend their parameters. His work borrows forms from mass broadcast media (including, pop idol talent quests, reality TV shows, music television, films, serials, advertising, and lotteries) and treats their social dimensionality with a childlike naivety and mockery. Atmospherically, Chazeix's events possess a quality of carnival, or a party, combining aspects of ritual solemnity and obscenity that ebb and flow from euphoria to rage — in such a way that provokes critical reflection.
Jérôme Chazeix's artist's residency is supported by:
pépinières européennes pour jeunes artistes /
Map XXL encounter and joint creation /
European Union programme 'Culture 2000' /
French Cultural Institute Vilnius
The catalogue of exhibition will be published (texts by Simon Rees, Ulrich Schötker and Franziska Uhlig).