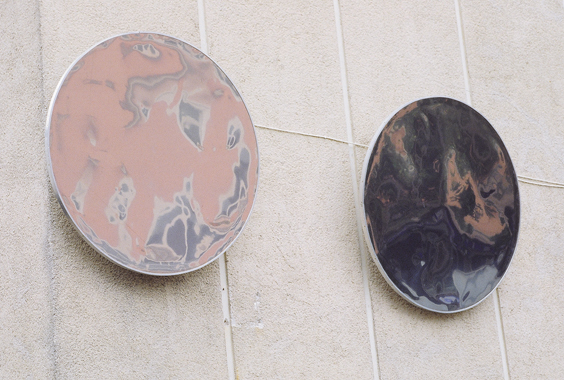 This exhibition was a retrospective project occupying the CAC`s entire exposition space, its sculpture garden and the exterior of the building.
The exhibition presented 75 artists whose works form the nucleus of Lithuanian contemporary art of the current decade. The idea behind the exhibition was that fundamental social changes of the end of the 20th century were also particularly significant for the development of culture. Thus, this exhibition was one of the first attempts to outline the development of the most dynamic decade of Lithuanian art.
The exhibition had two main components. The first consisted of works in the traditional artistic genres of painting, sculpture and graphic art. The second chronologically presented the most important examples in the development of non-traditional art. As a result, photography, video and installation art were presented alongside the newly inspired large-format painting and sculptural works that had become increasingly object-oriented. In addition, an important element of the exhibition was its informational blocks. They included a programme of selected works of video art, a sound archive and photographic documents.