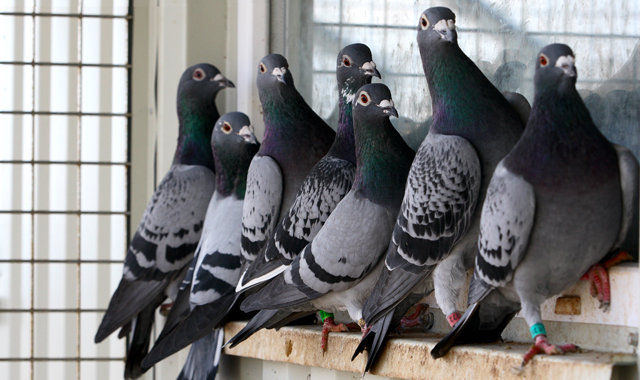 Commissioner: Simon Rees
Assistant curator: Julija Fomina
Architectural assistant: Julija Ksivickaite
Pavilion Location:
Ludoteca, Santa Maria Ausiliatrice
Castello 450, 30122 Venezia
www.villalituania.lt
Opening Events:
Saturday 9, June 2007
10.00am
1st International Pigeon Race
Pigeons' Liberation
Campo S. Biagio
11.00 am
Pavilion vernissage
Ludoteca
Nomeda & Gediminas Urbonas' project takes its title — 'Villa Lituania' — and conceptual impetus from a grand house that stands on one of Rome's grand avenues. As the name of the property suggests the building is associated with the Lithuanian nation: it was the Embassy of the first independent Republic of Lithuania to Italy. The Embassy operated from 1933–1940 but became a possession of the USSR after the Soviet occupation of Lithuania.
Since the disintegration of the Soviet Union in and the formation of the Republic of Lithuania the Villa has remained the property of Russia; operating as the Russian Consulate in Rome. It is considered the last occupied territory of Lithuania, and successive Lithuanian governments have lobbied internationally for its restitution. Nomeda & Gediminas Urbonas' project proposes an anarchitectural restoration of Villa Lituania — that has emerged from the symbolical field to brush with real politic.
Working with pigeon breeders in Italy and Lithuania, Nomeda & Gediminas Urbonas are proposing to stage two pigeon races from a location at Campo S. Biagio in Venice. The first race scheduled on 9 June, 2007 is an international challenge race with birds racing to all points in Italy as well as Lithuania, Poland, and Russia. The second event is planned for the autumn of 2007 and is a special race from Venice to Rome. The race's intention is clear — sending colomba della pace [doves of peace] to the occupied territory of Villa Lituania in Rome.
To achieve this, a pigeon-loft needs to be constructed in Rome. Pigeons metriculate the loft they make their first flight from as home and always return to that location when released — hence 'homing pigeon'. Once requests to build at Villa Lituania were effectively denied the artistic team turned their attention to the construction of a loft in a public park in Rome — a painstaking and protocol heavy procedure. Herein lays the brush with real politic as the artists are now immersed in political process beyond the scope of the majority of projects understood as 'public', 'protest', or 'political' art.
The fate of this element of Nomeda & Gediminas Urbonas' project hangs-in-the-balance. As such the Pavilion exposition is an avatar, comprised of: a large-scale sculptural model that synthesizes elements of the proposed loft and Villa Lituania; newly created video works that tell the story of the Villa Lituania project and the history of the Embassy; a trophy room for the pigeon races; and an archival installation documenting the important work that the artists have been making in Vilnius protesting the encroachment by neo-liberal government and corporations on public space. There is little doubt that Villa Lituania is a project that flies-close-to-the-sun; we can only hope it doesn't plunge into a sea of political turmoil but soars like Daedalus homeward.
—Simon Rees