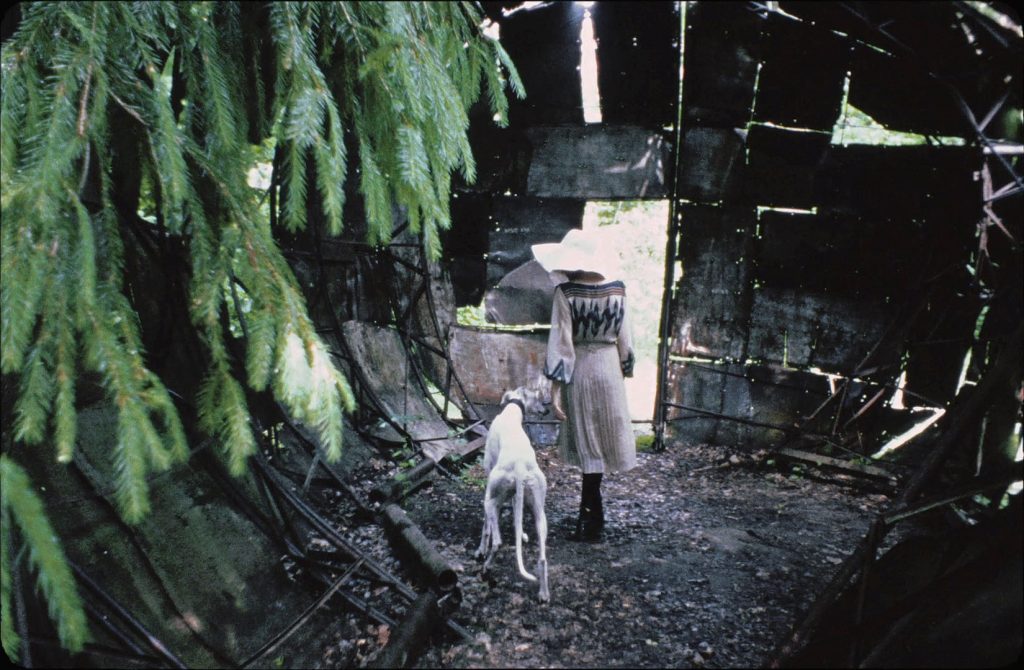 Exhibition in 3 parts
by Ugnius Gelguda and Neringa Černiauskaitė
'Now More Than Ever'. In the 16mm film important historical events that happened in Lithuania in 1972 turn into the performance of a witness-actor, addressing to an empty hall. While telling fictive memories, "objective" facts are confused with inner feelings. The film is accompanied by 7 photographs and 1 slide projection.
'In the Highest Point'. The project is about the district of Vilnius' which has become a monument for the conquest of space. It consists of 2 parts video installation, the fragments of the unrealized film script and an object of neon lights.
'Reflection Wood Chronicles'. In the 16mm film the open air museum of sculptures next to Vilnius has become the fictional landscape for the leisure scene of walking a dog in the forest. The soundtrack of the film is presented separately as a vinyl.