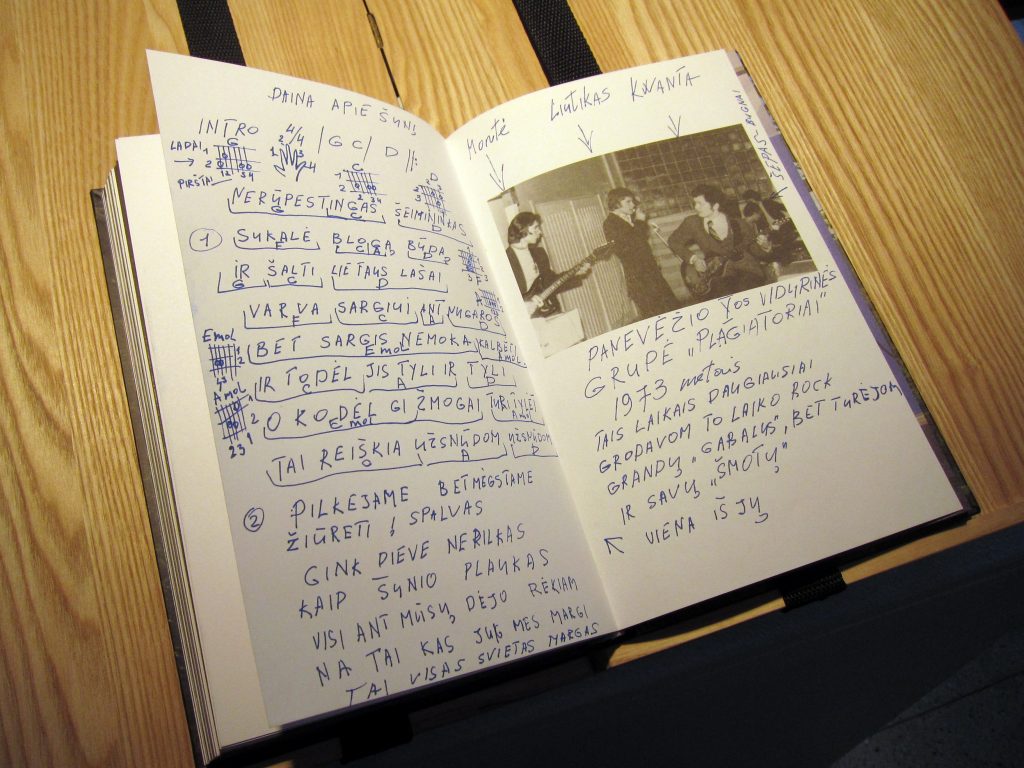 CAC Reading Room presents One Book Exhibition series that every few weeks will feature a different unique artist's book. The series begins with Lithuanian names.
The CAC Reading Room presents a unique copy of the monograph by Artūras Raila, Roll Over Museum, with inscriptions by a number of people related to his projects. This monograph, published in 2005, marks a decade in the artist's career, most often associated with the concepts of institutional critique and social design. The inscriptions were made by hand on the artist's request on empty pages in the book. Those pages, according to the conception of the designer Darius Čiuta, separated the photographic documentation of Artūras Raila's projects. As a result, the book carries a laconic entry by Mindaugas Murza, the leader of the radical Lithuanian nationalist group with which Raila has created a film still not shown in Lithuania; a story told by a schoolgirl from the M.K. Čiurlionis Art School – the teachers' conference concerning the assessment of her art projects was the subject of Raila's film The Girl is Innocent; a song written by Liutikas, once a vocalist of a school band who's reunion concert Raila organised in the CAC basement, and lyrics by Robertas Kundrotas who was captured in the photographs of the same concert. The inscriptions were made by influential figures in the art scene, such as the director of CAC Kęstutis Kuizinas (also featured in one of Raila's films) or Vytautė Kuzmickaitė/Vita Zaman (an artist who, on his request, represented Raila in the events of two exhibitions and later founded the IBID Projects gallery), but also by others who were brought to the light of the official culture for the first time by means of Raila's projects (for instance, the expert in car engine tuning, Saulius Stepulis, who participated in Artūras Raila's project Roll Over Museum and has left thorough schemes of his inventions in the book). Among others there is an inscription by the author himself: it contains details related to the reconstruction of celestial phenomena observed in Telšiai many years ago. The summaries of the artist's projects published on one of the first pages of the book reflect the scope of Raila's endeavours of the decade.
In 2005, Artūras Raila started a long-term project Power of the Earth whose exhaustive documentation can be found on his website www.raila.lt.