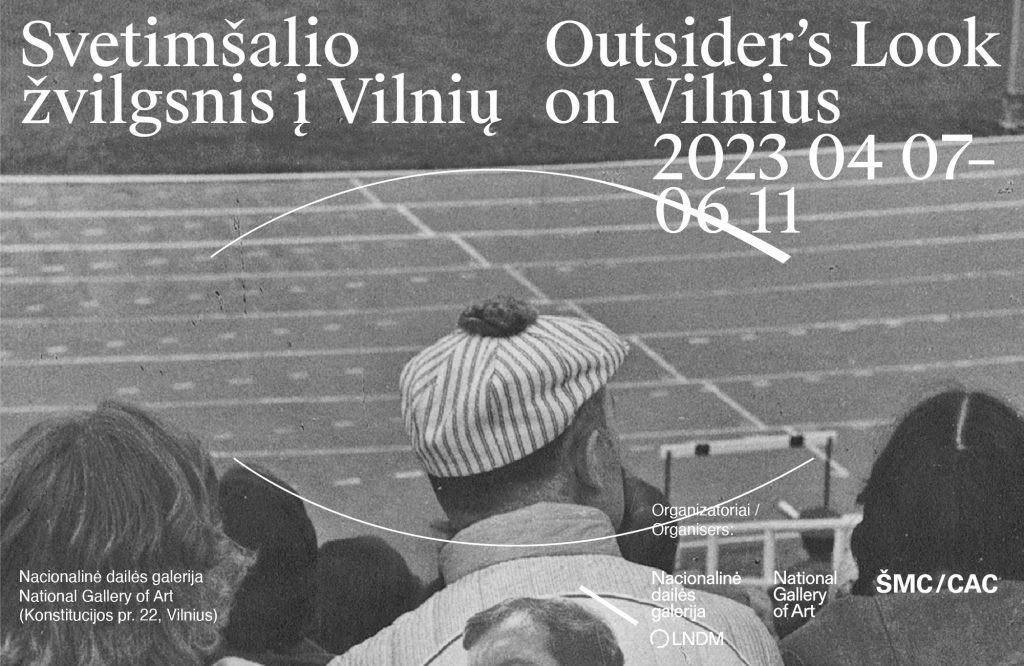 Friday, April 7, at 6 pm the group exhibition "Outsider's Look on Vilnius" opens at the National Art Gallery, in which works from the 20th-21st c. created by foreign artists in Vilnius (and intended for Vilnius) will be exhibited. Organisers: The Lithuanian National Museum of Art, National Gallery of Art, Contemporary Art Centre.
The exhibition, which consists of three parts and is shaped by the geopolitical fractures of the last century, was curated by four experts: the Vilnius-based Belarusian writer, photographer, and curator Andrei Antonau, the art critic, curator, and director of the CAC, Kęstutis Kuizinas, and the art historian, Dr. Laima Laučkaitė, as well as the artist and theoretician of photography from the Ukraine, Valentin Odnovyun, who is in residence in Vilnius.
The part of the exhibition, curated by CAC director Kęstutis Kuizinas,  presents Vilnius at the turn of the 21st century — from the restoration of Lithuania's independence to its gradual integration into the European Union — as seen by foreign artists. Established in 1992, the Contemporary Art Centre (CAC) stood out in the art scene of Vilnius at the time, presenting international art processes. Foreign artists who collaborated with CAC were particularly interested in the transitional state of Vilnius and the entire country, exploring the Soviet past and its legacy, as well as the signs of new life. In their works, the city emerged as an elusive Other, not only seen through the eyes of strangers, but also as a different, even peculiar place.
Many residents of Vilnius remember the famous statement on the facade of the CAC, created by artists Jonathan Monk and Pierre Bismuth: 'Everybody is an artist but only the artist knows it'. When they came to set up their exhibition in Vilnius more than twenty years ago, the duo brought along warm, furry hats. Wearing these hats, they willingly posed in front of the cameras and did not shy away from taking photos both at the exhibition and out in the city's surroundings. The artists, at first glance ordinary, middle-aged types, looked like real foreigners in those headgears à la russe. Ironically, the duo's exhibition in 2001 in CAC, curated by Raimundas Malašauskas, was called 'Our Trip Out West'. More than twenty years later, this title offers new meanings. Standing in front of one of the works created for the exhibition, we ourselves unwittingly become strangers, as if through a magnifying glass watching a visitor posing on a postcard in front of the country's then-tallest building, Hotel Lietuva.
The opening event is free of charge.
The event will be photographed and filmed.