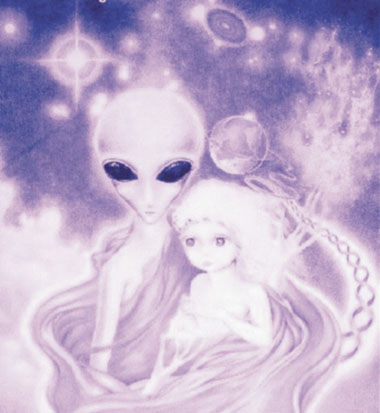 Artists:
Elina Brotherus, Veli Grano, Gun Holmstrom, Jarno Jokinen and Katja Valanne (Finland); Deimantas Narkevicius, Arturas Raila, Egle Rakauskaite, Gintaras Seputis, Jonas Zagorskas and Zilvinas Dobilas (Lithuania).
Curator:
Lolita Jablonskiene
Advise and coordination in Finland:
Paula Toppila
Organisers:
Contemporary Art Center, Vilnius;
FRAME Finnish Fund for Art Exchange, Helsinki;
Contemporary Art Information Center, Lithuanian Art Museum, Vilnius.
1. 'Platform of Encounters' is an open art project. In March of 2002 Finnish and Lithuanian artists take part in it. Later the platform may be built in another country with new encounters directed and arranged by more artists.
2. 'Platform of Encounters' is both a tool and a space of communication:
– The platform seeks to create an intense relationship between a viewer and an art work
– The space designed by the platform is the space of a dialogue
3. 'The dialogic nature of consciousness, the dialogic nature of human life itself. The single adequate form for verbally expressing authentic human life is the open-ended dialogue. Life by its very nature is dialogic. To live means to participate in dialogue: to ask questions, to heed, to respond, to agree, and so forth. In this dialogue a person participates wholly and throughout his whole life: with his eyes, lips, hands, soul, spirit, with his whole body and deeds. He invests his entire self in discourse, and this discourse enters into the dialogic fabric of human life, into the world symposium.' (Mikhail Bakhtin)
4. Contemporary video works most often provoke viewers' encounters with The Others. Video interviews, video surveillance and video documentaries are various forms of these encounters. The social and psychological characterising of video heroes resembles a traditional genre of portraiture. However, in contemporary artists' works a reflexive, analytical approach towards an individual, his/hers identity and social being turns portrait watching into a special, often a difficult encounter. It is a personal meeting, a direct human contact, different from the experience of an anonymous audience watching movies or mediatised TV stories. Video works active on the 'Platform of Encounters' are both stories narrated by a single person and works, otherwise facilitating a human-to-human encounter, rising a sense of wonder, strangeness or confusion, a discovery in human nature and behavior. Intimacy is a ground of the narrated stories, anxious inquiries into the social environment – a background. In communication with the viewers works on the platform create a space of a dialogue:
'Imagine a dialogue of two persons in which the statements of the second speaker are omitted, but in such a way that the general sense is not at all violated. The second speaker is present invisibly, his words are not there, but deep traces left by these words have a determining influence on all the present and visible words of the first speaker. We sense that this is a conversation, although only one person is speaking, and it is a conversation of the most intense kind, for each present, uttered word responds and reacts with its every fibre to the invisible speaker, points to something outside itself, beyond its own limits, to the unspoken words of another person.' (Mikhail Bakhtin)
5. 'Platform of Encounters' seeks to interfere into the discussion about the possibilities of presenting video art to the viewers. Video is a favorite media of a great many of contemporary artists around the world. At the same time many of those attending contemporary art exhibitions tend to admit that videos make art shows unfriendly to the viewer, watching videos is too much time and effort consuming. Video doesn't have a fixed matrix of presentation to the public as on the contrary film screening or TV broadcasting does. Videos are shown on TV monitors, projected straight on the gallery wall, besides in an empty space or within an installation. They are screened in cinema halls, public interventions of video works are also arranged. Frequently in the gallery space a number of video projections presented at once create a kind of visual ambient, which viewers consume passively, more as a decorative environment. 'Platform of Encounters' is a specially designed space within an exhibition gallery, which seeks to relate the presentation of video works to a human body.
6. 'Platform of Encounters' is a physical object, a built construction, bearing semblance of the most traditional way of presenting art works on exhibition stands (plinths, boxes). It is approximately 150 cm high and occupies/covers the biggest part of the exhibition space – the center of it. Viewers walk around the platform, the passage is some 150 cm wide (from the gallery wall to the platform). There on the platform there are TV monitors: single and arranged in groups. A viewer encounters a video image on his/hers eye level. The platform is also a shelf, on which a collection of small things (framed photos, diaries, letters, trifles) – the memories of artists' special encounters are placed. Though not a symbolic but a performative function of these objects is important (reference to the Fluxus collections).
7. The opening of the exhibition 'Platform of Encounters' is accompanied by a seminar and discussion on the issue of dialogic nature of contemporary video art. Speakers: Paula Toppila (Helsinki), Renata Dubinskaite, Jonas Valatkevicius (Vilnius).
Lolita Jablonskiene