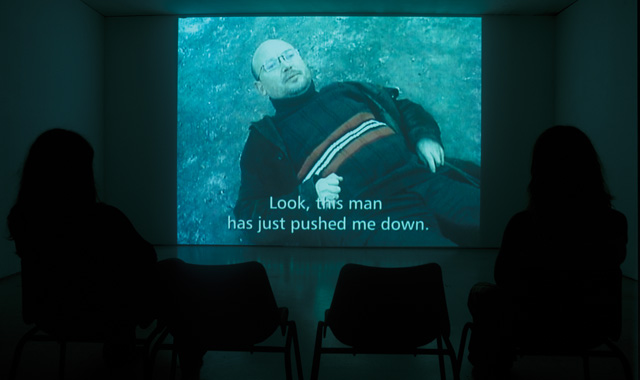 Evaldas Jansas presents the installation Sensibility Tester and three new video films:
Anthropology of Fake Documentation: Violence, 4:56 min., 2004
Anthropology of Abuse, 5 min., 2004
Family Video: Mother's Grandfather, 17:45 min., 2004
This year the Contemporary Art Centre presents a series of personal exhibitions called 'EMISIJA 2004' (EMISSION) . The series of exhibitions introduces the most important Lithuanian artists who during the previous decade have constituted the new language of contemporary Lithuanian art, who have received the most attention from the critics, have participated in the most important contemporary art exhibitions in Lithuania and have represented Lithuania abroad numerous times and who, along with the Contemporary Art Centre, have created a basis for the development of the new generations of artists.
In 2004 the Contemporary Art Centre presents seven artists, but the series of personal exhibitions is planned to extend throughout the succeeding year. 'EMISIJA 2004' will be accompanied with a catalogue that will provide comprehensive introduction to the work of each of the participating artists.