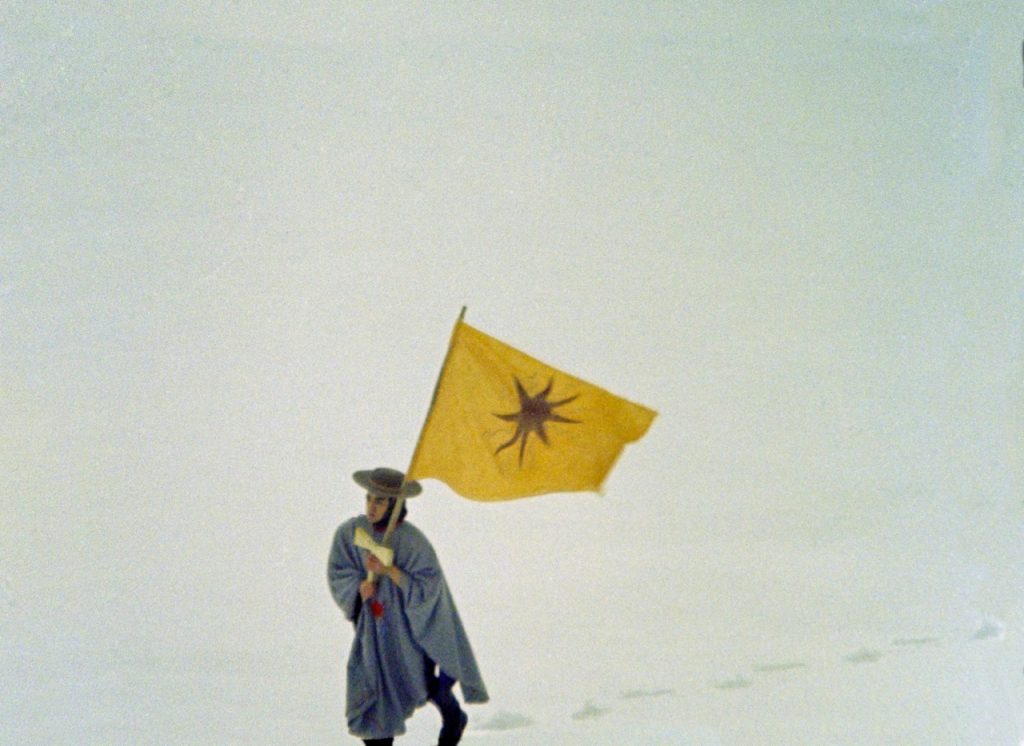 This exhibition began in the fall of 2012 with conversations addressing that which is not directly tangible or easily verbalized—touching upon the unexpectedly longed for—a shared space filled with hybrid feelings, crossing points and everyday magic that inspire subjective rituals. Touching on the precondition of simultaneous belief and non-belief, these conversations pondered the questions: is everything truly a construct, how a mood can be shared, subjective codes exchanged, one creative language translated into another, and how can a common game be played when one is looking for a missing part.
Ritual Room turned into a walk which ties together the different creative practices of the artists involved that create experiences for themselves and for others. Thus the walk will be dynamic, taking the viewer through parallel spaces, transitional states, shifting times of the day and open narratives. This exhibition contains stories and characters that vanish if they are not believed in. Here matter hardens and grows resistant while sleep, thoughts and imagination become tangible parts of practical metaphysics. Movement becomes materialized when one is immersed within it or upon entering a future where fiction becomes the commonness of science.
Artists in the exhibition: Distruktur, Ilya Dounar, Egyboy, Josef Faus, Axel Linderholm, Lea Porsager, Melanie Smith, Jonas Žukauskas ir Jurga Daubaraitė
The majority of the works in the exhibition were proposed and created especially for this walk which extends outside the exhibition space into the texts and the film program. The new issue of the CAC Interviu magazine is dedicated to the show and contains conversations between Maria Chekhonadskih and Aleksei Penzin, Gustavo Jahn, Melissa Dullius and Teresa Villaverde, Marcio Harum and Suely Rolnik, Lea Porsager and Marco Pasi, Rūta Junevičiūtė and Bruce Sterling.
The Ritual Room film programme will be screened at the CAC Cinema every Wednesday to Sunday at 4 pm and presents a selection of the artists' films that construct, investigate and narrate subjective forms of reality. The programme features earlier works by the exhibition artists Distruktur, Lea Porsager and Egyboy as well as presents films by Emily Wardill and Quirine Racké and Helena Muskens. More information: www.cac.lt/en/cinema
Image: Distruktur In the traveler's heart 2013, 16 mm film still
With thanks to: Johanna Keller, Rasa Antanavičiūtė, Vytautas Michelkevičius, Lietuvos nacionalinis radijas ir televizija, Sigita Dubauskienė, Arnas Zuikis, Miglė Greičiuvienė, Aušra Baltutienė, Laima Šimkūnienė, Melisa Rangel (Galerie Peter Kilchman), Algirdas Šeškus, Andrius Degutis, Žilvinas Landzbergas, Vilius Mačiulskis, Gintaras Trimakas, Tomas Katinas (UAB "Cineskopė"), Remigijus Praspaliauskas
Exhibition residency
Nida Art Colony
Culture partners
Culture Support Foundation
Goethe-Institut Vilnius
Danish Arts Council
The Swedish Arts Grants Committee
Embassy of Denmark in Lithuania
Print sponsor
Flexpro
Information sponsor
Vilniaus diena
Sponsors
DSV Transport UAB
Vilniaus alus
Photos: Arturas Valiauga