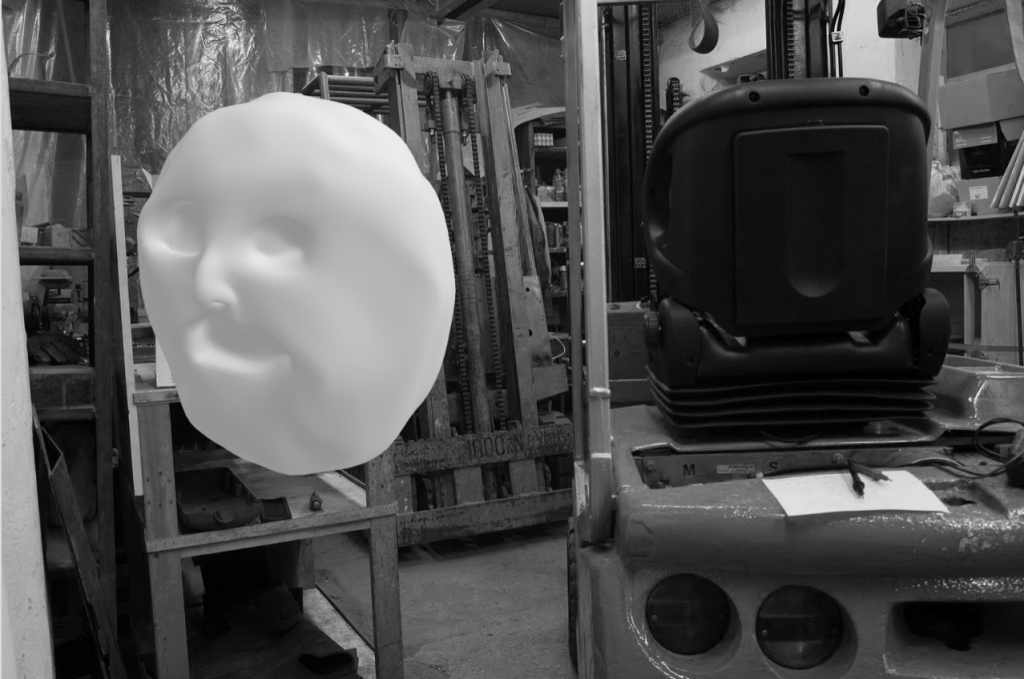 The artist's first solo exhibition at the CAC is organised by applying and emulating a business model: it is initiated as an enterprise, a start-up, a technology fair or a gang. Artworks appear as artefacts, trophies and tools – side products, settings and props of this live drama with its particular philosophy, myths, culture, notional products and solutions. The overall project, in artist's own words, aims at grasping a shift, a beginning of a new era, and enthusiasm and pessimism that follow the ongoing advancements of science, technology and economics.
"A city cathedral expresses the abstract, invariable, hard power, its structure representing the spirit of the culture of the bygone eras. But nowadays power is technological, fluid and decentralised. Its key characteristics are indeterminacy and spontaneity. In digital utopia the symbol of empowerment is a shapeless cloud." The artist asks: "Will technoliberalism fulfil a promise that once we set free from work we can fully dedicate ourselves to creativity and spiritual growth? Or maybe the new era is the Middle Ages, where science, art and the extent of economic freedom are all defined by an omnipresent network of power, and the only way out is the vindictive system of self-destruction produced by that same network?"
Robertas Narkus (b. 1983 in Vilnius) is an artist known as cofounder of Vilnius Institute of Pataphysics and organiser of artists' day centre Autarkia, eeKulgrinda experimental engineering camp and The Visionary, a platform for art and business collaborations. Narkus defines his practice as "management of circumstances in the economy of coincidences".