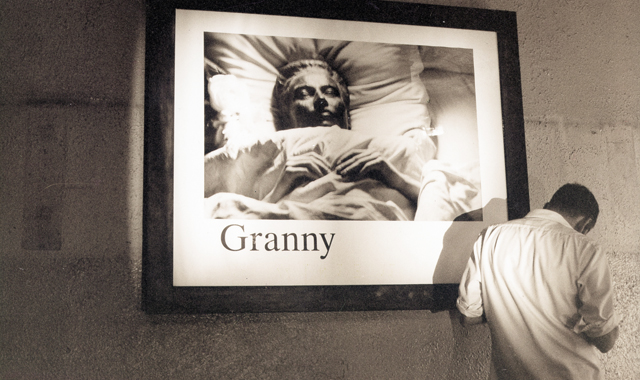 The Stanikai are productive artists; Svajone [b. 1961] and Paulius [b. 1962], have participated in many group exhibitions put on both in Lithuania and abroad: 'Dialogue 2: Articulation' in O.K Centre for Contemporary Art in Linz in 2000, 'Lithuanian Art 1989-1999: The Ten Years' in the Contemporary Art Centre in Vilnius in 1999, 'The Different. The Same' in Kunstforening in Bergen in 1998, etc.
The artists have been presenting personal exhibitions / new works to the audience of contemporary art every year since 1998. From various perspectives, they go deep into a person, a person's body, body language, and the expression of that language, which is tempting and repellent as well as dying and full of vitality.
As an ongoing tradition of personal exhibitions, this year the Stanikai exhibit their latest photography works, pictures, collages, ready made works in the Contemporary Art Centre in Vilnius. An innovation here is the transformation of the artists' ideas into video activities: at this personal exhibition they present the video work Two Women. All of the presented works have been created not only in Lithuania, but also in France, Austria and Sweden.