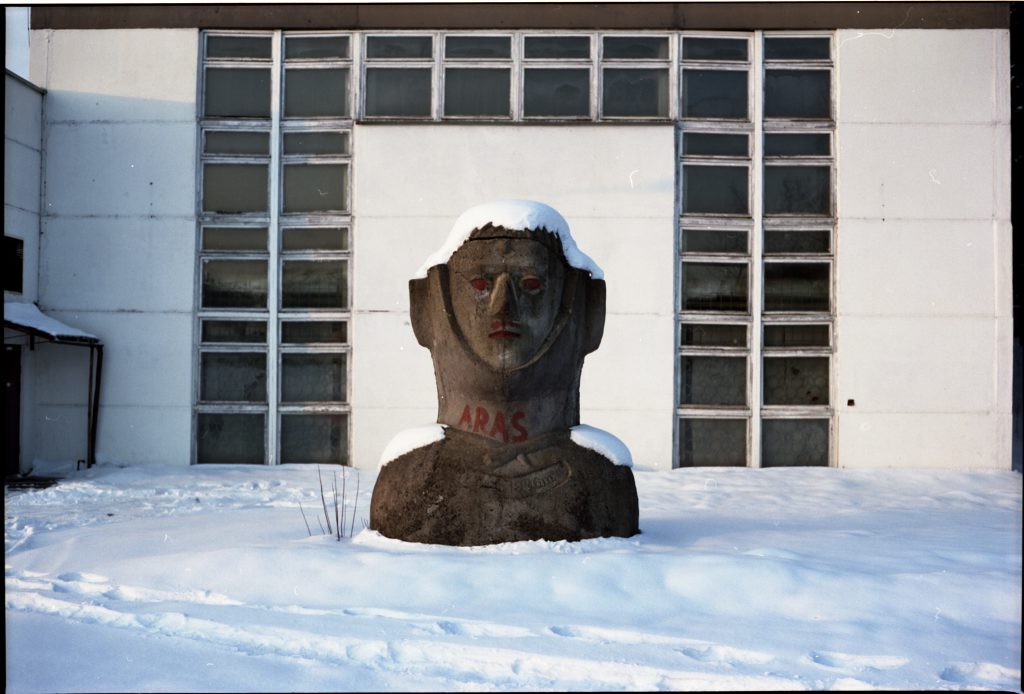 The exhibition consists of four art projects and an essay Comb, Mist and Sieve. The Modern Features of the Lithuanian Culture Space and Time written by Arūnas Sverdiolas. First published in 2004, the essay was an attempt to describe the mechanisms that frames and shaped the culture in Lithuania at the time. Due to the author's close attention to the shifts in historical and technological eras, it was interesting to consider the mechanisms he describes as something that may in part or full prevail in the present. Hence the notion of "nineties" as a project (in a wider sense of a word than, say, and art project, and largely anonymous) that has not been completed with the turn of the decades.
Aurelija Maknytė, Videorental. For several years in a row, the artist was recording video clips in the empty endings of VHS tapes she rented from Eliksyras video rental. Other clients could then stumble upon these recording, unaware of the intervention, if they let the credits roll through after the film. The project is presented in the form of a fully-functioning video rental that carries most of the films from the collection of Eliksyras, which closed early in 2012 after eighteen years of business.
Darius Mikšys, A Copy, 2010. It is a film made in attempt to understand an artwork of another artist by way of copying it.
Valdas Ozarinska, Vila Jogaila. It was a private house in the suburbs of Vilnius commissioned to the architect and artist Valdas Ozarinskas in mid 90s and never completed. It is presented by documentary photographs taken by Gintautas Trimakas on the construction site in 1996.
Concrete Sculpture Workshop, organised by the artist Mindaugas Navakas in 1995, took place in the premises of a factory of concrete construction elements in the outskirts of Vilnius, in Aukstieji Paneriai (opposite side of the city than Vila Jogaila, commissioned more than a decade later). The six sculptures remain standing long after the concrete factory has dissolved. They were photographed by Raimondas Urbakavičius in 1995-1996 and by Gintautas Trimakas in 2012.
Curator:
Virginija Januškevičiūtė