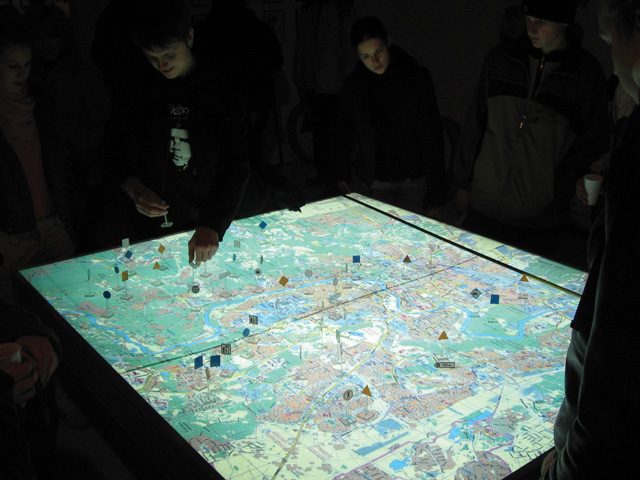 Artists:
Pawel Althamer, Supergrupa Azorro, Kuba Bakowski, Anna Baumgart, Bogna Burska, Rafal Bujnowski, Tatiana Czekalska, Leszek Golec, Hubert Czerepok, Oskar Dawicki, Elzbieta Jablonska, Malgorzata Jablonska, Agnieszka Kalinowska, Katarzyna Kozyra, Zbigniew Libera, Piotr Lutynski, Marcin Maciejowski, Wilhelm Sasnal, Jadwiga Sawicka, Grzegorz Sztwiertnia, Zbigniew Rogalski, Robert Rumas, Daniel Rumiancew, Julita Wojcik, Artur Zmijewski
Curator: Magda Kardasz
This project represents a significant part of the Polish art scene of the last decade. Many of the 26 artists participating in the show have already gained strong positions in the international network of contemporary art, as, for instance, a participant of Venice, San Paulo and Valencia biennials Katarzyna Kozyra, famous for his social interventions Pawel Althamer or Supergroup Azorro. The important aspect of this project will be special works by some artists (Jadwiga Sawicka, Julita Wojcik, Piotr Lutynski Elzbieta Jablonska, Jadwiga Sawicka) created for the Contemporary Art Centre spaces. Some of the artists chose strategies of intervention for their projects – for instance, Robert Rumas created special city signs for Vilnius' environment, Elzbieta Jablonska chose for immediate involvement of the audience to her work, Piotr Lutynski was to perform with domestic animals and musicians playing in different genres. Thus, on the one hand, the whole of this show is a retrospective of recent tendencies in Polish art, on the other hand, however, it is a special project for CAC, initiating the appearance of new artworks or their new versions.