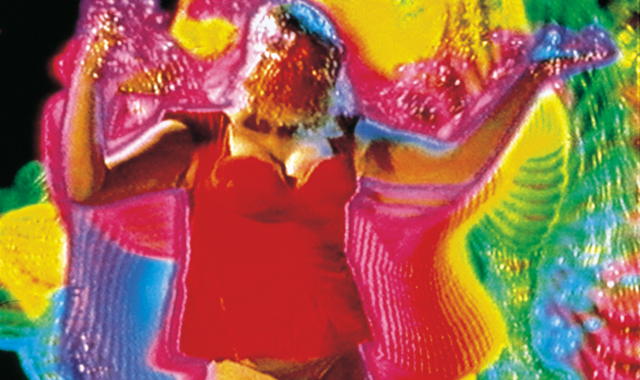 The exhibition 'Video Vibe' explores those intersections where music culture and video meet and offers a number of examples of dialogue between the two media. The videos demonstrate that the relationship between sound and image is in a constant state of flux, where these two languages, which today are involved in an ever increasing dialogue, share similarities, differences and overlappings of two languages.
The exhibition consists of five themed video compilations and three monitor pieces by Mark Dean, Ross Sinclair, Cerith Wyn Evans.
The former compilation comprises video clips generated by a collaboration between bands, visual artists, film and videomakers. It includes Country House (Damien Hirst/Blur), Love Town (Yayoi Kusama/Peter Gabriel), The Queen is Dead (Derek Jarman/the Smiths), Halcyon Days (Orbital/Sarah Miles) Windowlicker and Come to Daddy (Chris Cunningham/Aphex Twin).
The latter presents videos made by artists in which music language and culture have an undeniable presence. The remaining three compilations provide a kind of 'historical' background to the first two and are devoted to three indivisual phenomena: Throbbing Gristle – a group of performers/artists/musicians who in the late Seventies anticipated the most extreme and experimental tendencies of music and art in the broadest sense; Leigh Bowery – one of the most remarkable and influential figures of the transgressive and energetic music and art scene of 1980's London; Scratch Video – a strand of video art born in the mid-Eighties, whose aggressive aesthetics stretched the boundaries between different media and which created new cross discipline fields of research for experimentation with video.
The catalogue of the show, published by Castelvecchi, features texts (in Italian and English) by Cristiana Perrella, Daniela Cascella, Maria Rosa Sossai, Luca Beatrice and Michael Bracewell, in addition to specific pages and images related to all the videos in the show.