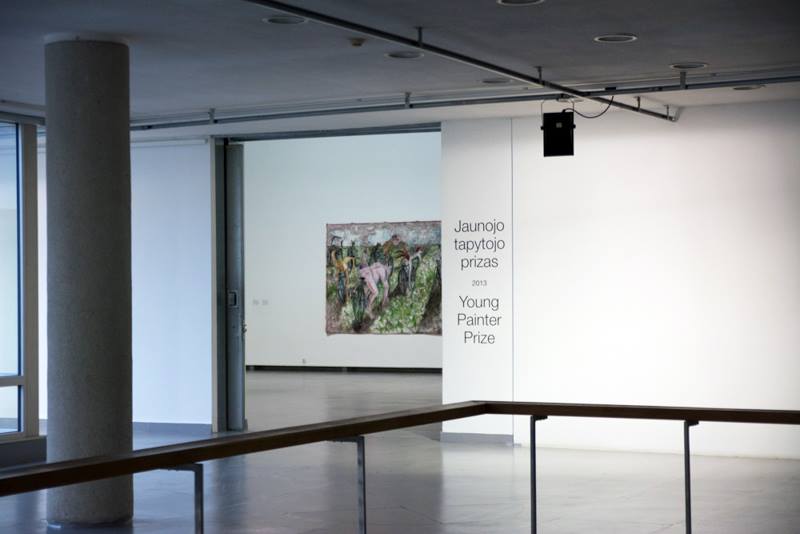 "Young Painter Prize 2014" is again looking for new talents in the Baltic States and seeks to present the most perspective and significant painters of the young generation. The exhibition of Lithuanian, Latvian and Estonian painters' art works will take place in Contemporary Art Centre, 24 September – 19 October 2014. The finalists will be presented in Lithuanian Artist's Association Gallery in the end of October. Moreover, this year's event will be enriched with the lecture of one of the most important art researchers Barry Schwabsky.
Barry Schwabsky is a writer and editor based in New York. He is the art critic for The Nation and his essays have appeared in Flash Art, Artforum, London Review of Books, and Art in America. His books include "The Widening Circle: Consequences of Modernism in Contemporary Art", "Vitamin P: New Perspectives in Painting", and several volumes of poetry, the most recent being "Book Left Open in the Rain".
The project "Young Painter Prize" was initiated and carried out by the painter Vilmantas Marcinkevičius and art critic Julija Dailidėnaitė-Petkevičienė. The project winners not only get the prize money but also the invitation for artist residence. This year's main prize – 2.500 EUR and two months' residence in Nordic Artists' Centre Dale, Norway, with a monthly grant of NOK 8.000.
EXHIBITION EVENTS
The award evening of "Young Painter Prize": 24 October, 6 pm at the Lithuanian Artist's Association Gallery (Vokiečių str. 2, Vilnius)
The lecture by Barry Schwabsky "Morandi's Window: The Place of the Contemporary Artist": 25 October, 3pm at the National Gallery of Art (Konstitucijos pr. 22, Vilnius)
The exhibition of the finalists of "Young Painter Prize 2014": 24 – 31 October at the Lithuanian Artist's Association Gallery (Vokiečių str. 2, Vilnius)