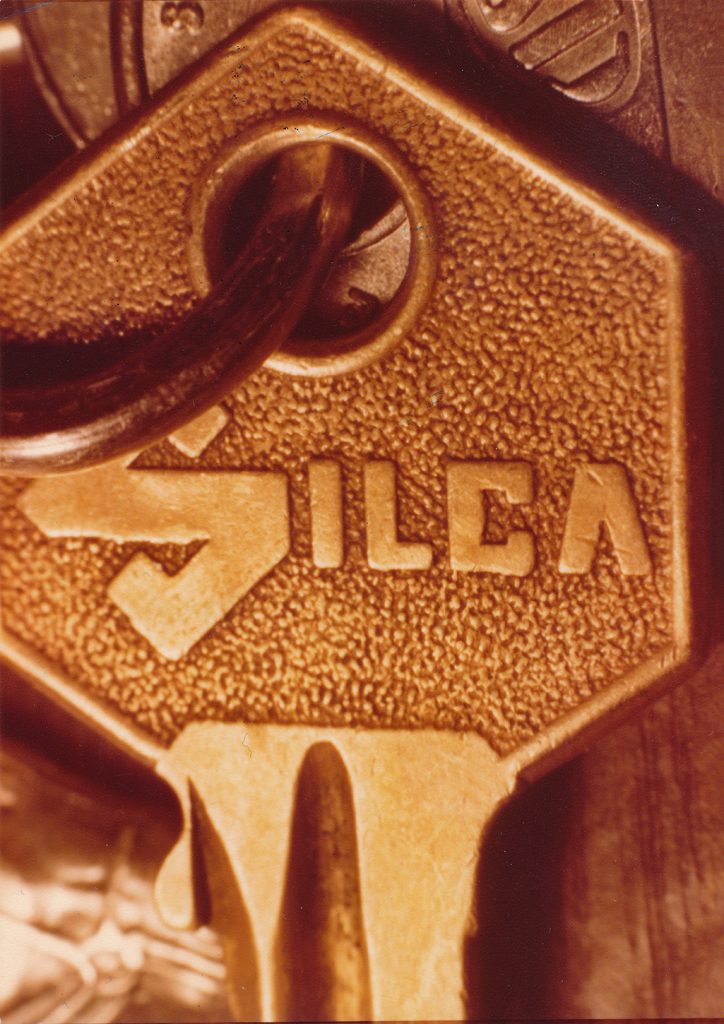 Image: Untitled c-print attributed to Elia Lekodimitri (Emerson), no date. Courtesy of the George Tourkovasilis Estate.
Every three years the CAC organises the Baltic Triennial, one of the most ambitious contemporary art events in the Baltic region. It is curated each time by different curators who propose their vision and present artists from various regions of the world.
Among other events of its kind the Baltic Triennial stands for its history, which goes back to 1979, and its experimental spirit. The form of the exhibition is constantly shifting, and while it usually takes place at the CAC, it is often held at other venues too.
15th Baltic Triennial will open on 6 September 2024. It's curatorial vision of the 15th Baltic Triennial has been entrusted to Tom Engels (based in Brussels / Gratz) and Maya Tounta (based in Athens). Their curatorial approach was introduced by way of Prologue – a one-day event hosted by the Lithuanian National Drama Theatre in August 2023. It included contributions by Seiko and Casio (images), Mette Edvardsen (performance), Han-Gyeol Lie (concert), James Richards (film screening), Margaret Raspé (film screenings), Remigijus Pačėsa (publication, designed by Julie Peeters), Emerson (poetry, read by Ugnė Adelė Nakaitė), Betzy Bromberg (film screening), Honour (concert) and Koenraad Dedobbeleer (sculpture and protocol gifted to Draugų Vardai, Konstitucijos Ave. 12).
According to Kęstutis Kuizinas, Director of the CAC Vilnius, 'The curatorial vision for the 15th Baltic Triennial invites us to imagine a ray of light refracting through a prism and transforming into a multitude of narratives that complement, extend and challenge each other. The curators' multidimensional gaze is directed towards an intuitive perception of the world, based on poetic principles and mechanisms, and through them, seeks engagement with the complex reality and awareness of the ever-changing (geopolitical) reality. I believe that it is this sensitively balanced curatorial approach that will meaningfully continue the history of the Baltic Triennial."
15TH BALTIC TRIENNIAL CURATORIAL TEAM
TOM ENGELS works at the junction of visual arts and performance. Since October 2021, he has been the artistic director of Grazer Kunstverein, where he has presented artists such as Pan Daijing, Sandra Lahire, Celeste Burlina, Iris Touliatou, Maria Toumazou, Marija Olšauskaitė and Miloš Trakilović. In 2021, he initiated front, a series of storefront exhibitions in Brussels featuring Trevor Yeung, Elena Narbutaitė, Julie Peeters, and Hamish Pearch. His other curatorial projects include trust & confusion in collaboration with Xue Tan and Raimundas Malašauskas, Tai Kwun Contemporary, Hong Kong (2021); Touch Release, Nassauischer Kunstverein, Wiesbaden (2021); Techno-Intimacies in collaboration with Joanna Zielińska, M HKA Museum of Contemporary Art, Antwerp (2021); Hana Miletić: RAD/Materials, Haus, Vienna (2020); another name, spoken, Jan Mot gallery, Brussels (2017); and the series Matters of Performance at the Royal Academy of Fine Arts (KASK), Ghent (2017–2019). He is the co-editor of Conversations in Vermont: Steve Paxton (Sarma, 2020) for which he received a Robert Rauschenberg Foundation Archive Research Grant. He has collaborated with choreographers such as Alexandra Bachzetsis as part of documenta 14 in Athens and Kassel, and Mette Ingvartsen for steirischer herbst in Graz, as well as with Mette Edvardsen, Bryana Fritz and PRICE/Mathias Ringgenberg. His first project in Vilnius was Circa 2022, a two-picture exhibition curated together with Raimundas Malašauskas for Montos Tattoo in 2022.
MAYA TOUNTA is a curator and writer who lives and works in Athens, Greece. She is currently the director of Akwa Ibom, a nonprofit exhibition space that she co-founded with Otobong Nkanga in 2019. At Akwa Ibom, Tounta has staged shows by Rosalind Nashashibi and NBA (Agency of New Way: Nick Bastis, Liudvikas Buklys, Gintaras Didžiapetris, Dalia Dūdėnaitė, Ona Kvintaitė and Elena Narbutaitė), Thanasis Totsikas, Jason Dodge, Ellen Gallagher and Dora Economou, Marina Xenofontos, and Nicole Gravier, among others. Through Akwa Ibom and together with Radio Athènes and Melas Martinos, she represents the Estate of Christos Tzivelos and the archive of George Tourkovasilis. Together with Gerda Paliušytė, Gediminas G. Akstinas, and Liudvikas Buklys, Tounta is a co-founder of the space Montos Tattoo in Vilnius. From 2021 to 2022, she worked as the Art Director at e-flux journal. From 2017 to 2021, she worked in close collaboration with Otobong Nkanga in connection to Nkanga's Carved to Flow (2017–ongoing), from which Akwa Ibom emerged. Together, they curated a series of public programmes for documenta 14 in Athens and Gropius Bau in Berlin, hosting talks by Newton Harrison (of Harrison Studio), Maria Thereza Alves, Fernando García-Dory, Iris Touliatou and others. Tounta's forthcoming projects include a presentation of Blue Gardenia, a photonovel by Helena Papadopoulos, and a group show presentation departing from the work of fashion designer Kostas Murkudis with contributions by Murkudis, Jodie Barnes, Marietta Mavrokordatou, and Lenard Giller, including a live showcase of K M S/S 2024 at Akwa Ibom, Athens in November 2023.