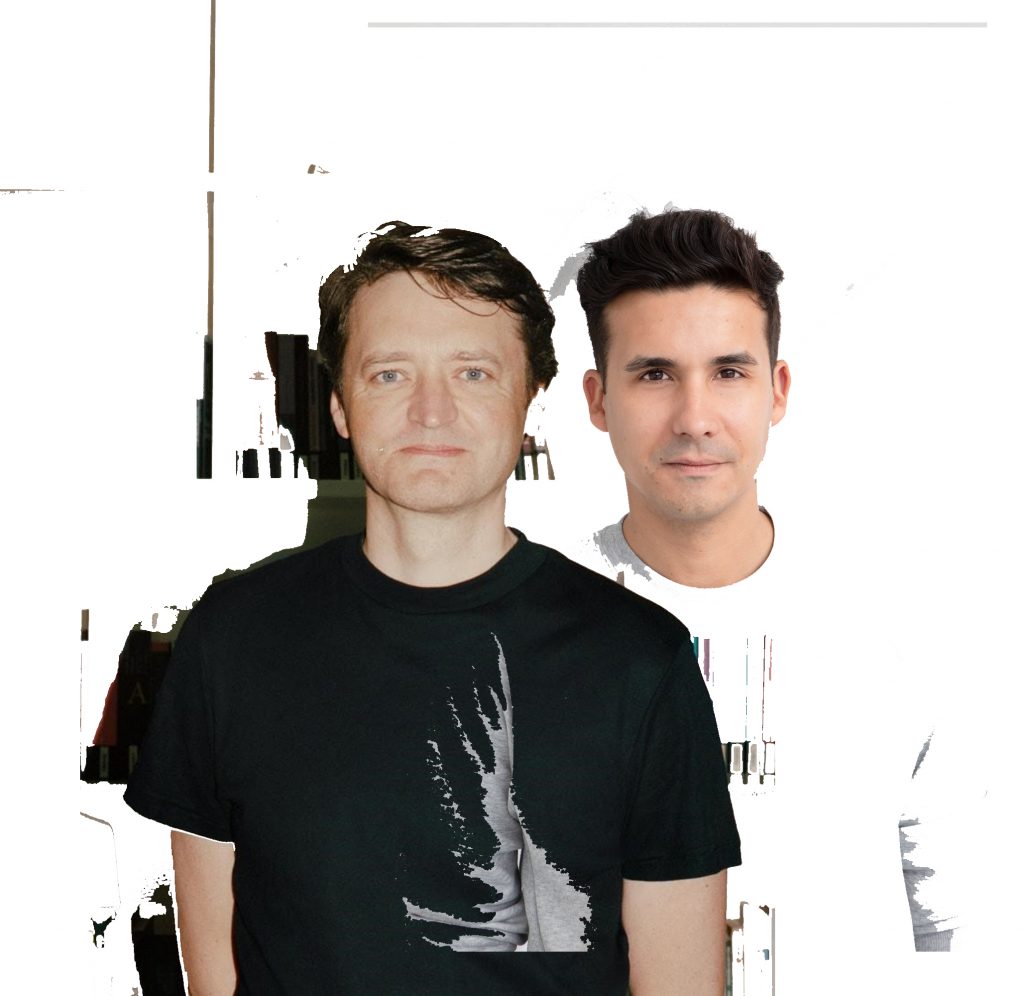 The Contemporary Art Centre, Vilnius, is pleased to announce Valentinas Klimašauskas and João Laia as the curators for the 14th Baltic Triennial (2021).
Speaking on the decision to appoint the curators, the CAC director Kęstutis Kuizinas commented: "as the CAC is going through a phase of renovations in 2021, the decision to appoint Klimašauskas came together with an understanding that the triennial more than ever needs a curator who can bring their own international network and a deep understanding of the local scene. Klimašauskas proposed to invite the Helsinki-based Portuguese curator João Laia to join and develop a curatorial dialogue."
In response to their appointment, Klimašauskas commented that: "With the thrill of curating one of the most experimental events of its kind, one that I myself learned from as a developing professional, there is also an urgency to bring more responsibility and consideration to how it should be researched, structured, and conceived, especially, in light of recent global events. Contemporary art was imagined as a critical tool to modernise our region. However, bearing in mind some of the autocratic, nationalistic, homophobic, neoliberal tendencies or leanings in the region one may begin to wonder how the changing political winds might affect the regional artistic scenes and vice versa." Laia continued: I'm thrilled to work in the context of the Baltic Triennial. Throughout the decades, the Triennial has established itself as a powerful platform to explore art as a social and poetic tool to address the world. I am honored to contribute to its history and look forward to collaborating with Klimašauskas, the CAC team, the artists and all the agents who will be part of the forthcoming edition."
The Baltic Triennial was established in 1979 as a periodic exhibition of young Baltic artists, often expressing non-conformist attitudes. Since then it has steadily grown to become a major international exhibition in northern Europe. The 13th edition titled Give Up the Ghost was artistically directed by Vincent Honoré and supported by a curatorial team comprised of Dina Akhmadeeva, Canan Batur, Neringa Bumblienė, Cédric Fauq and Anya Harrison – it took place across all three Baltic countries with an introductory event in London (2018). The 12th edition of 2015 was organised around the idea that artworks can be perceived as something other than art; it was launched with a series of events curated by Aurimė Aleksandravičiūtė, Virginija Januškevičiūtė and Jonas Žakaitis throughout 2014, which led to three exhibitions in Vilnius, Riga and Krakow headed by Januškevičiūtė. The Mindaugas Triennial of 2012, taking its title from the most common of Lithuanian names, was curated by Defne Ayas, Benjamin Cook, Ieva Misevičiūtė and Michael Portnoy and it chose to channel the contributions of artists through a radically minimised vessel – one human being. Urban Stories was curated by Ann Demeester and Kestutis Kuizinas (2009); BMW – by Sofía Hernández Chong Cuy, Raimundas Malašauskas, Alexis Vaillant (2005); Centre of Attraction – by Tobias Berger (2002); Cool Places – by Kęstutis Kuizinas (1998).
Together, Klimašauskas and Laia curated Máscaras (Masks) currently on view at Oporto City Hall Gallery, Porto until 16 August 2020.
Valentinas Klimašauskas is a curator and writer. With Inga Lāce he curated Saules Suns, a solo exhibition by Daiga Grantina for the Latvian Pavilion at the Venice Biennale (2019), worked as a Program Director at Kim? Contemporary Art Centre, Riga (2017/18), and was a curator at CAC, Vilnius (2003/13). Recent curated projects include Columnists at Editorial, Vilnius (2019); Somewhere in between. Contemporary art scenes in Europe at BOZAR, Brussels (2018); Portals or location scouting in Kaunas, presented by Spike Art Quarterly (2017); A hat trick or a theory of the plankton, Podium, Oslo and Sodų 4, Vilnius (2016); a cab, Kunsthalle Athena, Athens, and Podium, Oslo (2015). He is the author of Oh, My Darling & Other Rants (The Baltic Notebooks of Anthony Blunt, 2018), Polygon (Six Chairs Books, 2018), and B (Torpedo Press, 2014).
João Laia is chief curator for exhibitions at Kiasma – Museum of Contemporary Art, Helsinki. Recent projects include In Free Fall (2019), CaixaForum, Barcelona; Vanishing Point (2019), Cordoaria Nacional, Lisbon; Drowning in a Sea of Data (2019) and Transmissions from the Etherspace (2017) La Casa Encendida, Madrid; Salomé Lamas (2018), Kurzfilmtage – International Short Film Festival Oberhausen; foreign bodies (2018), P420, Bologna; 20th and 19th Videobrasil (2015-18), SESC Pompeia, São Paulo; 10000 Years Later Between Venus and Mars (2017-18), Oporto City Hall Gallery; Utopia/Dystopia (2017), MAAT, Lisbon; H Y P E R C O N N E C T E D (2016), MMOMA – Moscow Museum of Modern Art; Hybridize or Disappear (2015), MNAC – National Museum of Contemporary Art, Lisbon.
PHOTOS: Courtesy of Visvaldas Morkevičius (Valentinas Klimašauskas) and Pirje Mykkänen – Finnish National Gallery (João Laia).