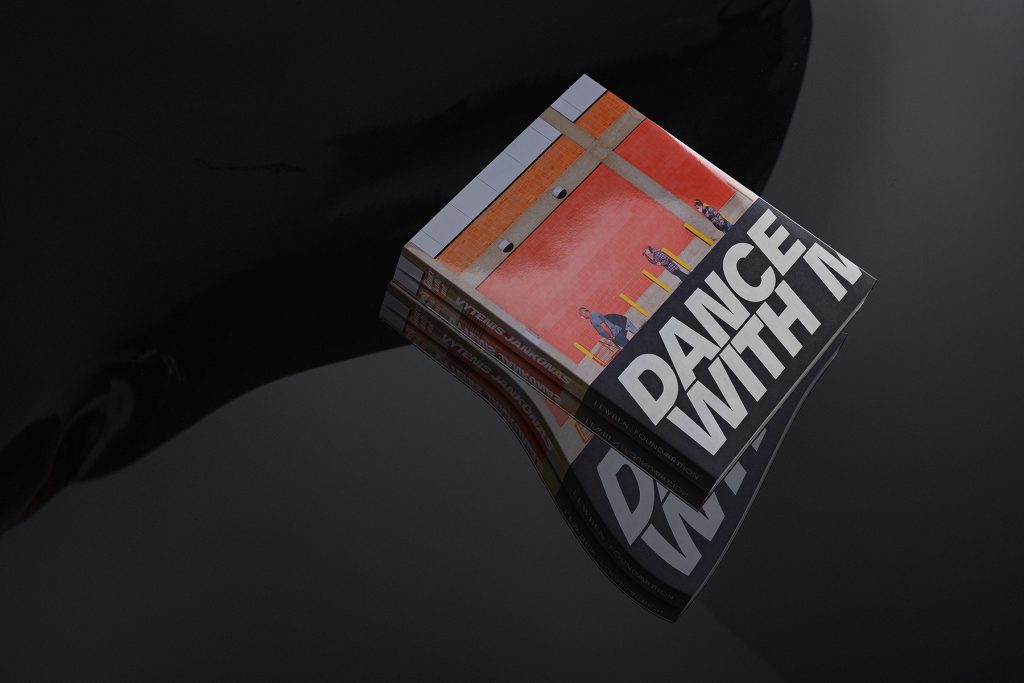 The Lewben Art Foundation together with Lithuanian Expatriate Art Foundation has published new art album – photography book "Dance With Me" by Vytenis Jankūnas. This photo album would probably not have come into being were it not for the global pandemic that struck in 2020.
Vytenis Jankūnas emigrated to the United States in 1995. He has been observing New York from the inside for over twenty years and has been chronicling its metropolitan body through his photo lens, illustrating its continuously pulsating life. However, since the beginning of the Covid-19 pandemic, the artist has been capturing in New York something we have all been seeing almost all over the world — an empty unknown.
"One of those hectic days of 2020 I was walking in the neighborhood of SoHo and suddenly one store window captured my eye. The window display was emptied of merchandise except the letters on a front glass, which said "Dance With Me." I took a picture of it and later realized that it would be a perfect name for this book, as if I were inviting a spectator to "dance" with me through the New York of 2020* by looking at my pictures." – says Vytenis Jankūnas.
For this book launch we invite you to the talk on urban photography with currently US based artist VYTENIS JANKŪNAS; curator, cultural manager and the head of the House of Histories JUSTĖ KOSTIKOVAITĖ; researcher, curator of the collection of Lithuanian National Museum of Art and text author of the book "Dance With Me" UGNĖ MARIJA MAKAUSKAITĖ, and the urban researcher, co-founder of the Creative Industries programme and associate professor at Vilnius Gediminas Technical University dr. JEKATERINA LAVRINEC.