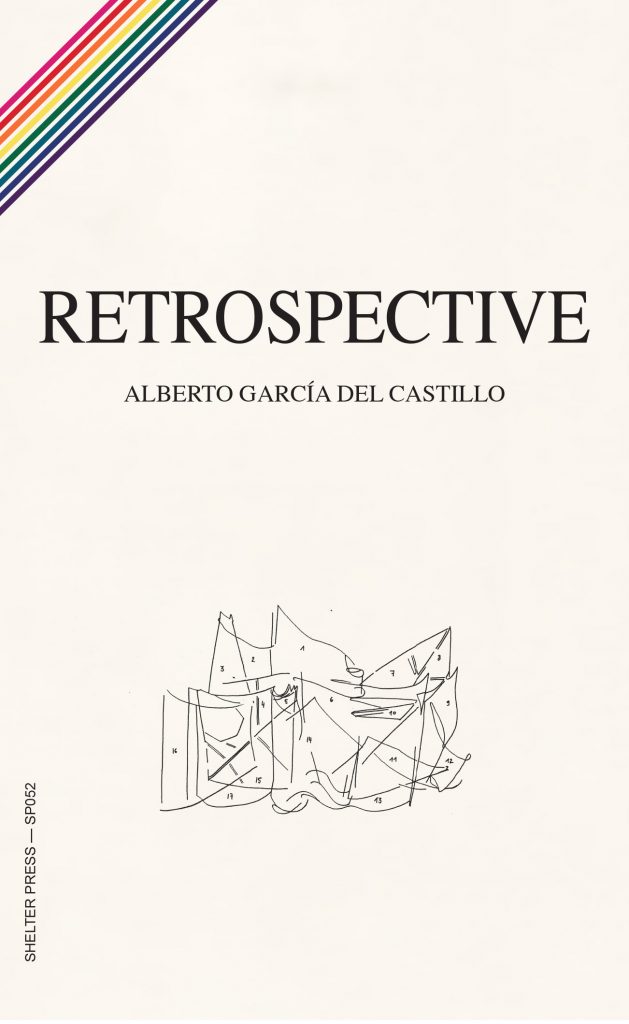 Thursday 25 November at 6 pm, CAC Reading Room
I see all these beautiful faces.
Marnie Slater is not the narrator in Retrospective and Romas Zabarauskas is not B, the best friend. They are not The Painter, The Foreign Painter or The Tyrolese Painter. Marnie is not Comrade; Romas is not The Latin Lover. None of them is The Secretary, The Museum Guard or Dracula. But they will be reading for all your beautiful faces the following lines and many others at CAC Reading Room in Vilnius.
We have been given poppers and between rushes, B enjoys speaking to people, "Let me be honest with you, this is a very important matter". When it is my round to listen to him I give back a gentle kiss on the cheek. From the terrace I can see the only window of my apartment and I notice that I have left the lights on, but, just before heading back home, I quote Dracula when, suffocating in laughter, I say, "I am so happy to be welcomed in this celebratory feeling. It's excellent, excellent, excellent!"
RETROSPECTIVE, is a comedy-science-fiction novelette about 'faggotry' and the art world; depicting a retour-au-passé in contemporary painting and waving to some of the most beautiful homosexuals on Earth. Flaunting otherness, the alert reader can follow a clerk of The Land of Sculptures whilst he encounters the pretty faces of The Painter, The Foreign Painter, The Tyrolese Painter and other people doing art and drugs. Retrospective includes "Thumbs-Up", a superficial analysis of the normalisation of gayness; "Why Homos Are Better", a masterpiece of investigative journalism in two parts, that originally appeared in Agony 2 (circa 1988–93), a zine edited by B. Boofy and William Bonifay; a drawing by Jurgen Ots; a photograph by César Segarra; and a poem by Lars Laumann.
—
ALBERTO GARCIA DEL CASTILLO (b. 1988 in Guadalajara, Spain) is a Latina faggot curator and writer currently based in Brussels, where he spends time on Buenos Tiempos, Int. He has worked as a curator at Komplot and as a co-editor of YEAR magazine since 2011.
MARNIE SLATER (b. 1980 in Wellington, New Zealand) is an artist and writer who lives in Brussels. Alongside her solo practice, Marnie is one fourth of the artist collaboration All the Cunning Stunts, a slice of Buenos Tiempos, Int., and an occasional editor of books.
ROMAS ZABARAUSKAS (b. 1990) is a filmmaker based in Vilnius, Lithuania. His films Porno Melodrama (30 min., premiered at the Berlinale 2011) and We Will Riot (79 min., premiered at the Moscow Film Fest 2013) tackle the subjects of homophobia, neo-nationalism and corruption.
Retrospective is published by Shelter Press. Read more and get a copy at http://www.shelter-press.com/052-Alberto-Garcia-del-Castillo-Retrospective