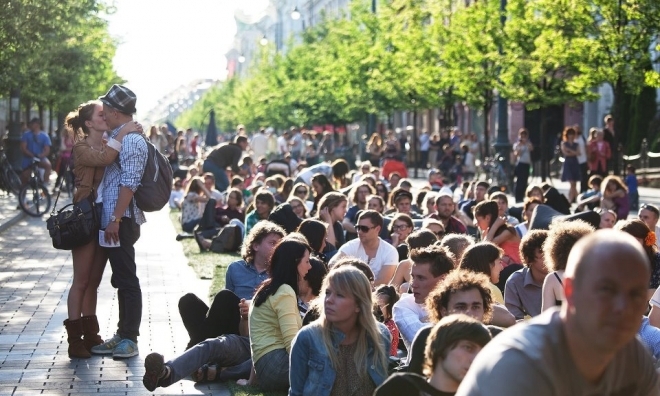 Friday 14 February at 6pm
City competitiveness and live ability are highly on the agenda to make them economically viable and attractive. Cities must be constantly evolving to attract talent and businesses. They have very high expectations of the cities they choose. These expectations relate to lifestyle: cites must be attractive, comfortable, beautiful and dynamic places to meet these needs.
One of the core elements for Vilnius competitive edge is its public realm and green infrastructure. What should be done to make it work? How do you put an effective strategy together, which is easy to execute and make public spaces alive and attractive?
Alexandra Steed will present the cases of the public realm strategy from Brazil, Russia (Moscow) and Middle East, where development of strategic plans where carefully mapped out to detailed design with specific public-realm mock-ups.The public lecture is specially designed to urban designers, landscape architects, transport planners, city officers and other professionals related to the planning and development of public realm.
For the last 10 years, Alexandra's work has focused on international work in award-winning offices. First, as Director of the Martha Schwartz London office, and then as Studio Lead for AECOM Design in Europe, her work has taken her to Asia, Brazil, Russia and the Middle East. Her most recent project, as Project Director for the Qatar Public Realm Design Guidelines, allowed her to develop a strategic plan for all the country's public realm, while at the same time getting into the detail of designing small, specific public realm mock-ups. She is also currently working as an advisor to the Moscow Department of Transport in developing pedestrian and cyclist networks in the city center.

The event will be held in English

More information: [email protected] , www.archfondas.lt

Image above from social initiative "Parkuok kitaip", 2012