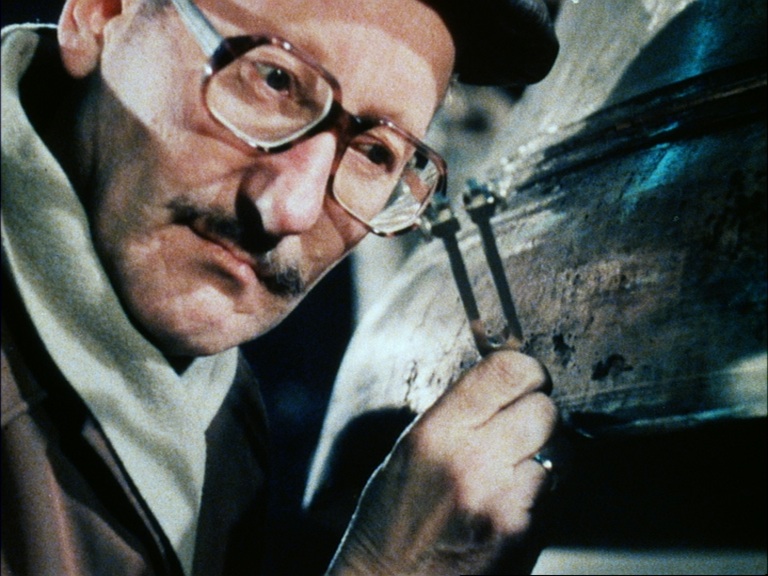 Friday 12 February, 17.30
CAC Reading Room
Join artist Deimantas Narkevičius for a talk about his latest work Into the Unknown (2009) included in the exhibition Building Memory.
The work was produced as a special commission by the British Film Institute using the BFI's "E-TV" archive of film and television material collected from communist Europe. In the work Narkevičius has spliced material depicting the industrial and domestic utopia associated with documentaries produced in the former-DDR. Into the Unknown was commissioned by the British Film Institute, London; and Hartware Medien Kunstverein, Dortmund supported by the Henry Moore Foundation and Kunststiftung NRW.
The artworks in Building Memory – by Mirsolaw Balka, Yael Bartana, Deimantas Narkevičius, and Marcel Odenbach – explore different aspects of 60 years of Europe's most problematic and contested history from a focus on architecture, monuments, and community and geo-political perspectives in Poland, East Germany, and with reference to the foundation of the state of Israel. Three of the works are haunted by the specter of the Holocaust and all of them are conceptually sited within post-communist space – so are especially relevant to current cultural debates in Lithuania.
The project is a collaboration between the CAC, Vilnius (Lithuania); Hartware MedienKunstVerein, Dortmund (Germany); Muzeum Sztuki, Łodz (Poland); and was commissioned, and is managed by, the Goethe Institut, Warsaw (Poland).
Deimantas Narkevičius is one of Lithuania's best known artists whose work is in the collections of several major European museums. Narkevičius' career-survey exhibition produced by the Reina Sofia in Madrid, has been on tour since spring-2009, stopping in the Netherlands, Switzerland, and is headed to the United States.
Image: Deimantas Narkevičius. Into the Unknown. 2009