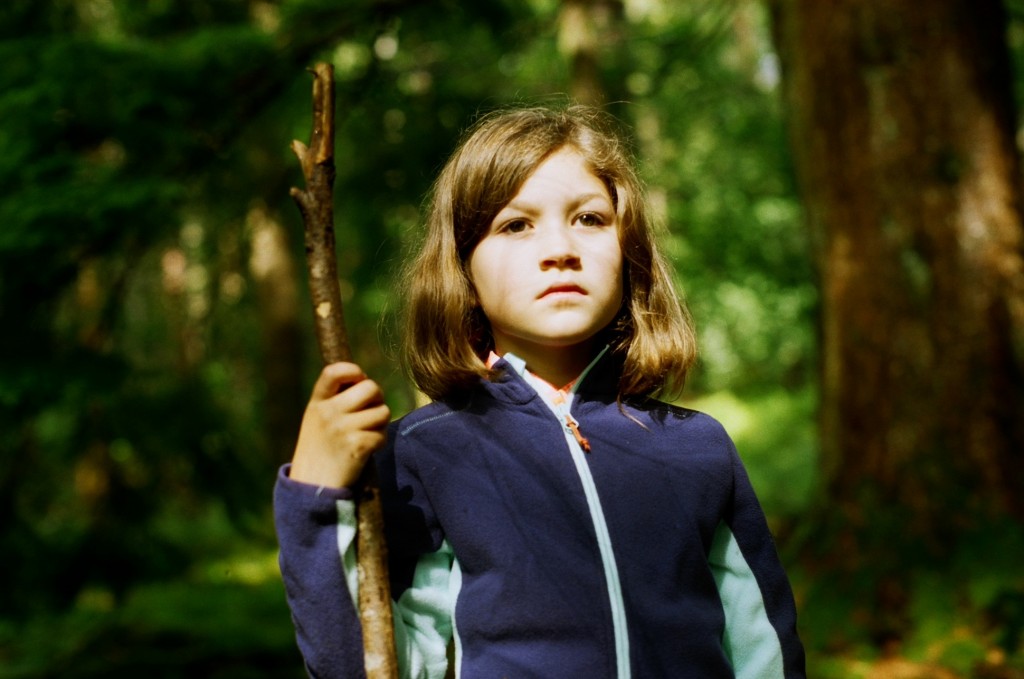 Thursday 9 February at 6pm at the CAC Cinema
CAC Cinema invites to the sole screening of the first feature-length film by the artist Margaret Salmon – Eglantine (2016) – with the artist present to introduce the work and take questions.
Born in 1975 in Suffern, New York state, Margaret Salmon lives and works in Glasgow. Her work gained international prominence with her receiving the first Max Mara Art Prize for Women in 2006 and taking part in the Venice Biennale in 2007 and the Berlin Biennale in 2010; her films and film installations have since been featured in many film festivals and exhibitions, including solo shows at Witte de With in Rotterdam and Whitechapel Gallery in London.
Eglantine, the artist's debut feature, premiered at London Film Festival in October 2016. Eglantine is an intimate and vivid account of a young girl's real and fantastical adventure in a remote forest. It is a homage to classic children's films that draws from nature studies and a range of cinematic movements to produce a portrait of a child's eye perspective on the natural world. The film is titled after its protagonist, the artist's daughter.
Eglantine, writes Matt Turner for Shooting People blog, "is full of love – love for nature, love for family, love of earth and love of the land. A warm and sensuous film, Eglantine could best be described as "a healing film" – one that, as it radiates with calmness and purity, restores the senses and the soul through the viewing of it. (…) As the child explores her imagination, the landscape and the creatures and people she encounters, Salmon creates a wash of natural images, textures and sounds around her, a kind of sensory tapestry of wildlife that reflects the splendour of naivety. Here, instead of the undergrowth feeling perilous as it can in many children's adventures, the mystery Eglantine encounters is less a source of fear as promise, her innocence lending a tranquillity to how she experiences the world around her, and how Salmon relates that in her colourful, romantic photography and fluid, dreamlike approach to editing and sequencing."
Admission to the event at the CAC Cinema is free of charge. The artist's talk and the film will be in English.
Image: Still frame from Eglantine (2016).