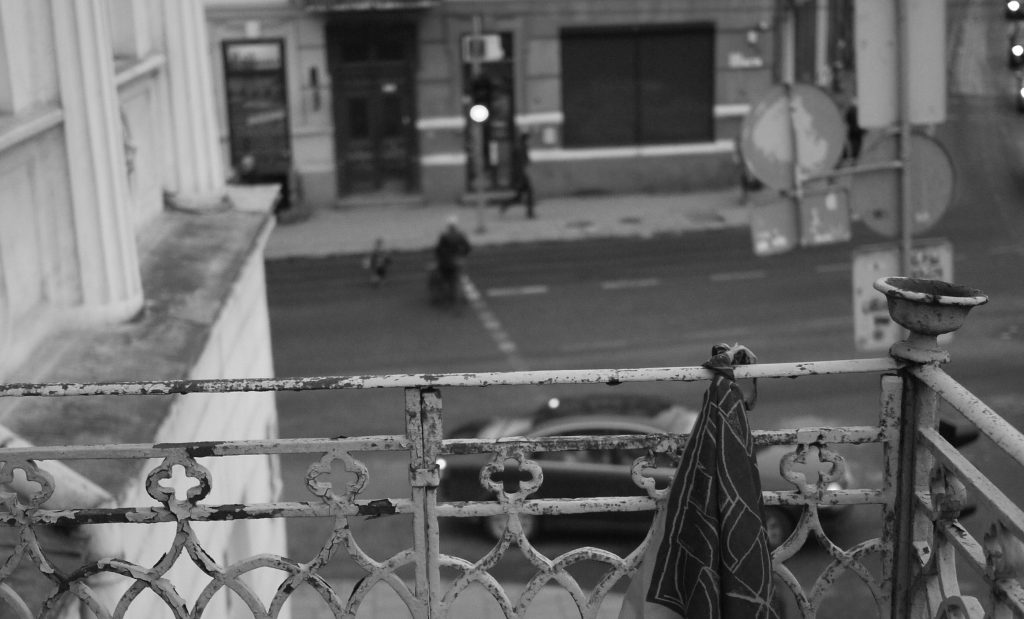 Balcony Piece by Louise Menzies
Thursday 27th March, 5.30pm-6.30pm
Location available on the day
Lazybones, loafin' all the day…..how you spect to make a dime that way?
You won't make no dime that way…..loafin' in the shade all day
'Lazy Bones' was written by Hoagy Carmichael and John Mercer in 1933 and, as the story goes, the original inspiration for the song came to Mercer when he walked into Carmichael's New York apartment one day and saw Hoagy "snoozin" on his couch. Taking in this scene, Mercer said, "Hoag, I'm gonna write a song called 'Lazy Bones'." To which Carmichael replied, "Well, let's get at it." The song they went on to write in the next twenty minutes has since been covered by many different musical groups including Louis Armstrong and Bing Crosby, Jonathan King and Electric Mayhem in the Muppet Show.
'Lazy Bones' forms the soundtrack to Louise Menzies' Balcony Piece, and a unique rendition of the song will be available on request in the CAC Reading Room on Thursday 27th March, between 12-5pm. Presented asynchronously with the space of the balcony itself, this location will be available on hearing the song, in the form of an invitation to be on a balcony later that day for one hour at dusk.
This will be the third iteration of the work, which originally took place at the City Life Hotel, Wellington in 2005, and again at the Hyatt Hotel in Auckland in 2009.
Soundtrack played in CAC Reading Room Friday 27th March, 12pm-5pm
Curated by Alex Davidson in collaboration with the CAC Reading Room.
With kind assistance from Vilnius Gedimino Technikos Universitetas.
Louise Menzies (NZ, lives and works in Auckland) typically offers us objects, images and situations that explore past and present through attention to the way they are already represented. Her cross-media practice has incorporated film and print into performances and installations. In 2013 her work featured in the solo exhibition World, Business, Lifestyle, Sport (The Physics Room, Christchurch) and the group exhibitions Freedom Farmers (Auckland Art Gallery) and Everyone knows this is nowhere (castillo/corrales, Paris). In 2014 she will be artist in residence at the University of Connecticut and together with Marnie Slater and Jon Bywater will complete the fifth instalment of The Social Life of the Book, Die Toilette (Paraguay Press, Paris).