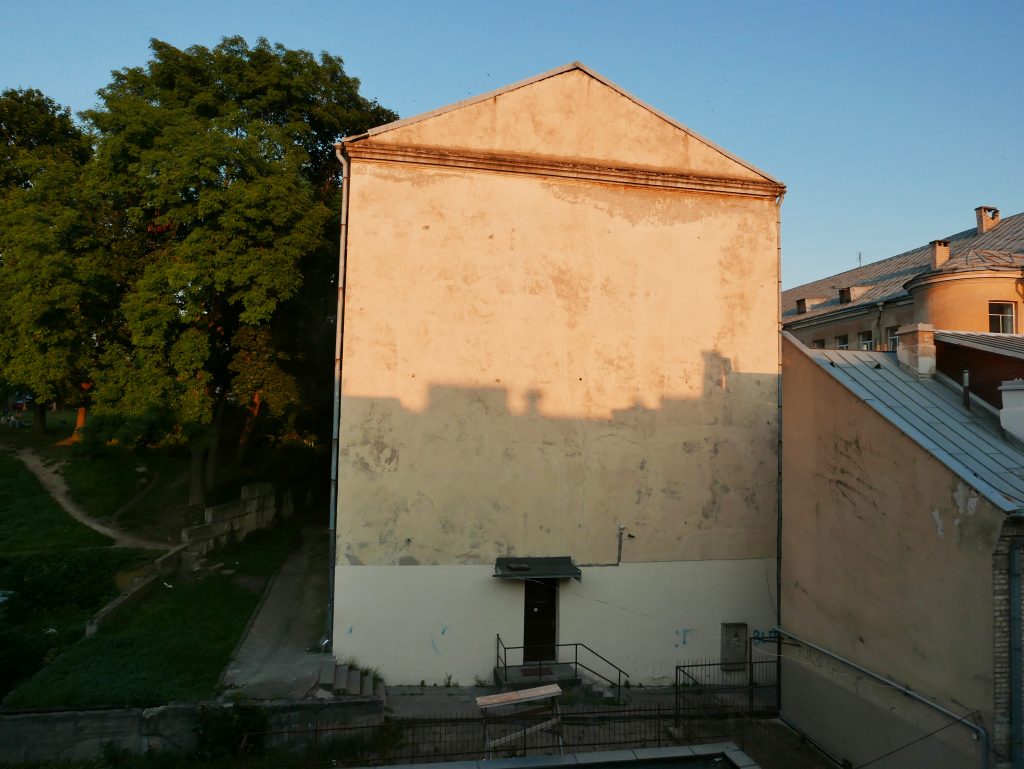 Thursday 13 August at 8pm, CAC lobby
<…> What has happened to the artist's body now that labor of art production has become alienated labor? How do we then embody space again? How can the artist's body awaken and activate a given space by living in it?
MANYSILENCES is an event taking place on the occasion of photographer David Bergé's residency at the CAC and participation in Aurelija Maknytė's on-going project 'Week'. It includes a re-staging of his recent photo installations in correspondence with the site-specific qualities of Vilnius' urban context and with the residential space of the artist.
The evening will consist of a parcours hosted by David Bergé and Aurelija Maknytė. Like the other silent 'walk pieces' in Bergé's ongoing project, this parcours is intended to emphasize the presence of a given situation. It will start in the lobby of the CAC building, extending out into the urban space in which it is situated. The core of these two installations on the itinerary, 'The Cape Cod Loop' (2015) and 'The Voyage Piece' (2014), is a reflection on the tactility of the city.
David Bergé (b.1983) lives and works in Brussels, Belgium. His practice approaches photography in a non-recording and almost immaterial way. His work is concerned with the physicality of urban space and the built environment, as well as with what it means to survive as a 'body' within the city today. His practice brings forward a variety of non-object oriented formats such as 'silent walk pieces' and time-based photo installations.
Aurelija Maknytė (1969) is a Vilnius based artist. Since 2005 she has been running the project 'Week'. Anyone willing to take part in the one-week project gets a key from artist's flat, a separate room and absolute freedom of action. The rules for the week in the apartment are set up by the participant: he or she suggests possible ways of communication, the possibilities and ways to document his or her stay.
The duration of the event: approximately 2 hours
With the support of the Lithuanian Council for Culture and the Vlaamse GemeenschapsCommissie
Special thanks to Virginija Januškevičiūtė, Rūta Junevičiūtė and Justina Zubaitė
RSVP is required for the event. Please register via e-mail: [email protected] or tel.: +37069907169