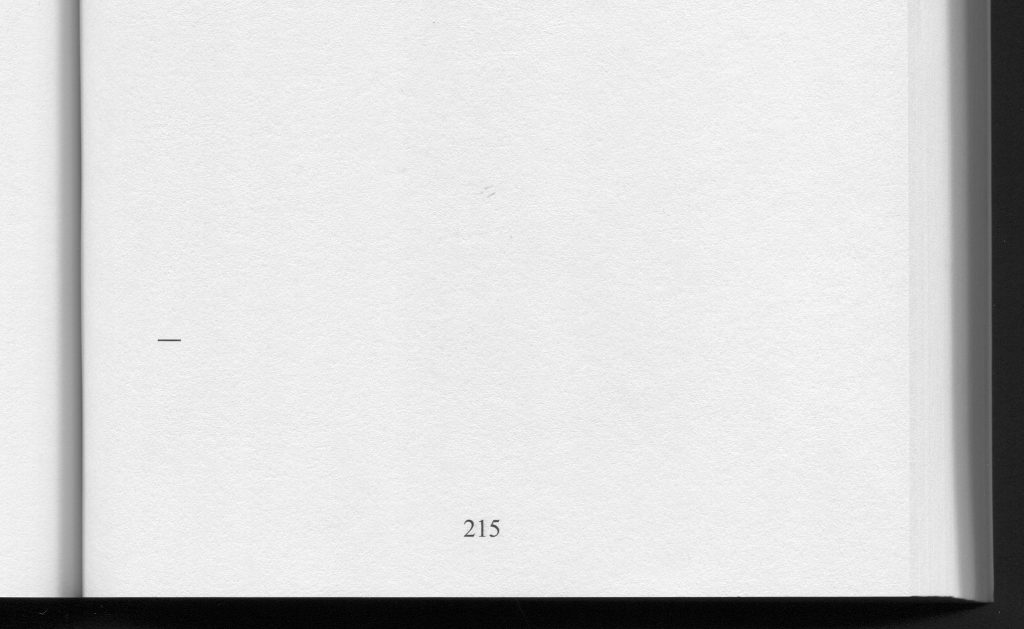 Thursday, 6 August, 8 pm, at the CAC Cafe

'On Blank Pages' is an expanded version of the second chapter in On the Self-Reflexive Page, a typological study of visual elements in works of fiction, published by Roma Publications in 2010 and divided in chapters on: Black Pages, Blank Pages, Drawing Pages, Photography Pages, Text Pages, Number Pages, and Punctuation Pages.
Lüthi takes interest in transitional space between image and scripture and analyses the use of visual devices in literature such as the role of a page in a narrative structure. In the new publication he compiles a range of "blankness" – an overview on the usage of blank spaces in letters from "it's invention" in Laurence Sterne's The Life and Opinions of Tristram Shandy, Gentelman (1759) to contemporary samples from the novels by Mark Z. Danielewski, Evan Dara, Douglas Coupland
'On Blank Pages' accompanies the collection of recommended books for the CAC Reading Room by Linda van Deursen and appears as part of "The Baltic Notebooks of Anthony Blunt". More on the project can be read here.
Louis Lüthi (b. 1980) is a book designer and writer based in Amsterdam. In addition to working on publications in close collaboration with artists including Kasper Andreasen, Katinka Bock, Rossella Biscotti, Marinus Boezem, Lonnie van Brummelen & Siebren de Haan, and Benoît Maire, he is the author of On the Self-Reflexive Page (Roma Publications, 2010) and Infant A (Paraguay Press, 2012). His writing has appeared on Ubuweb and in Dot Dot Dot, F. R. David, and The Bulletins of the Serving Library. He teaches at the Gerrit Rietveld Academy, Amsterdam.
The publication launch with the author in attendance will be held in English.
CAC Reading Room wants to express a special thanks to Linda van Deursen for her selection of publications "From "Untitled" to "Printed in Germany" and a possibility to realise the project by Louis Lüthi. Additional thanks go to Lithuanian Council for Culture and Stimuleringsfonds.