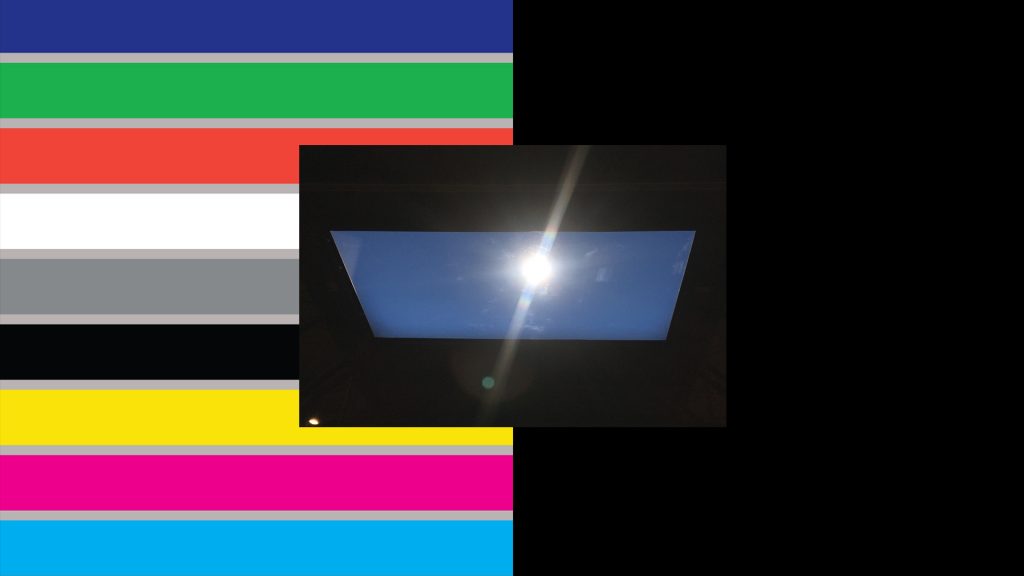 To what extent are we oversensitive or emphatic? How much does Mercury retrograde or inflation affect us? How depressive or productive is isolation, and in what way are we shaken by floods or autumn? How much fear or security does sociality provide, and how far can our desires go beyond the limits of our own confidence? Everything is in constant undulation, yet we look at the horizon being a part of it ourselves.
The first version of Alternating Current was created specifically for the Contemporary Art Centre, Vilnius and its architectural and historical context. One of the principles of this project was "to bring in and to take out as little as possible"; to make use of the given context, its infrastructure, the human resources, and the situation available. The work consisted of a sound installation, comprised of a custom-made antenna covering the entire surface of the building's roof, and a sound sculpture, composed of the CAC's white modular wall sections, as well as a series of events during which the sculpture became a stage for live performances. A new version of the project is presented at ArtVilnius'21, without the context of the CAC, this time adapted for the LITEXPO exhibition space that ties the main elements of the work – sculpture structure, space, sound and light – in a new way.
Alternating Current ~ 2.0 intertwines with the architecture and functionality of the LITEXPO space – the undressed suspended roof extends the open constructions of the LITEXPO building, and the "coordinates" of this spatial body are marked by red points in the duskiness; the CoeLux light – an imitator of sky and sun – provides the experience of calmness within an environment of unease; and a soundtrack, created especially for this industrial landscape, is a layering of the sonic streams of electric engine coolers, fans and a pipe organ. The work offers a space in which to rethink the ever-changing ways of being together and in the world, as both observers and participants of this physical and mental landscape.