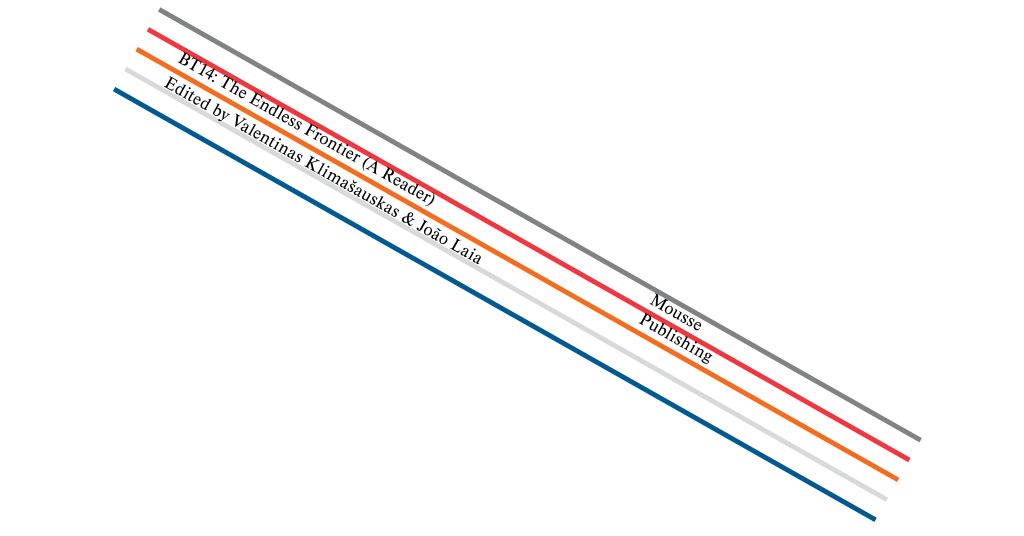 Event at the "Sunflower" Solidary Community Center (Pańska 3 , Warsaw)
We are happy to announce the launch of the Baltic Triennial 14: The Endless Frontier (A Reader) with the screening of Inflammations by Ania Nowak, reading performance Lezbynai by Agnė Jokšė and Dj set by Vład Błyzniuk aka czuły.
Ania Nowak's Inflammations copes with chronic pain and the way it affects bodies, their relationship to time, work and pleasure. The video performance made by a mixed team of artists identifying as disabled, able-bodied, deaf, neurodiverse and trans problematises the boundaries between wellbeing and sickness, medical authority and felt experience. While recognising chronic pain as a form of disability it further speculates about fatigue as a possible persistent condition affecting many of us in the (post-)pandemic reality. In "Inflammations", it is the everyday violence of language, its ability to stab, stiffen and inflame, that is being examined by the performers. The work looks for relief from pain and suffering by exploring possible infrastructures of care. Environments in which – through common play and rest – the game slows down, the mysterious becomes tamed and the fatigue presents its erotics. 
Inflammations is performed in spoken English and German Sign Language with Polish subtitles. 
ANIA NOWAK'S choreographic practice approaches vulnerability and desire as ways towards reimagining what bodies and language can do. She develops formats such as live and video performance, performative exhibition and text. Nowak's overall inquiry is into the political dimension of the body material and its immaterial aspects -affects, feelings and intuition – to think of new, embodied practices of care and companionship. She is busy with subjects of accessibility, sexuality and sickness, as well as, the ethics of pleasure in times of climate and political urgency. Nowak's works were presented at HAU Hebbel am Ufer, Berlinische Galerie, Akademie der Künste and Sophiensæle in Berlin; Nowy Teatr in Warsaw, La Casa Encendida in Madrid, the Baltic Triennial at CAC Vilnius and M HKA Antwerp a.o. She is a lecturer and mentor at Berlin University of the Arts and Kem School Warsaw. Nowak lives and works in Berlin.
Lezbynai is an erotic story about dyke love in the background of the Lazdynai district where the artist grew up. The residential houses lined up in front of each other in this neighbourhood create a situation of a kind of panopticon, when everyone watches everyone, so any intimate gesture becomes both private and public at the same time. In Jokšės's story, this situation becomes a medium for spreading a sexual, unbridled fantasy, which, unfolding within the artist's relationship with her lovers, paints the seemingly silent concrete walls of the district's buildings and penetrates the lives and thoughts of the people living there.
AGNĖ JOKŠĖ works between Vilnius and Copenhagen. Using the tools typical of autoethnography, Jokšė tells stories in which the artist's experiences and past events related to contemplations of love, intimacy and friendship intertwine with imaginative reflections on the world surrounding these events. She works with writing, video, and performance, investigating questions surrounding parallel histories, compassion, entangled relations, queerness, and language.
Recent projects include presentations at the Kunsthal Charlottenborg, Copenhagen (2022), Artists' Film International, Whitechapel Gallery, London (2021); Baltic Triennial 14 (2021); Publics, Helsinki (2021); NAC, Nida (2021); Mimosa House, London (2020); Contemporary Art Centre, Vilnius (2020). The artist's work Dear Friend was awarded the JCDecaux Emerging Artist Award in 2019.
VŁAD BŁYZNIUK aka czuły … colourful deejay, promoter and player. Ukrainian-Polish fruit. Associate of Radio Kapitał.
czuły fulfills his sonic dreams in the queer-slavic sound – particularly cheerful, rapid and non-traditional. For a cute dance he mixes brisk hyperpop with ballroom and world music, for relaxation he plays ambient rustle of water, sun, flora and fauna, and for contemplative rest – dark drone+noise.
This time czuły is going to pour into listeners' ears some ethnic rhythms interconnecting them with all things gay. He'll search for similarities and differences between Baltic, Polish and Ukrainian flourishing queer & folk music scenes – which are all reborning nowadays, highlighting our native flavours, gags and stories. It's gonna be interesting and fun!
BT14 focused on the geopolitical territory of Central and Eastern Europe, premised on the conviction that in a paradoxical time of fragmented integration, addressing the local is, simultaneously, to question the global. This reader contains a number of texts touching upon the definitions, histories, potentials, and futures of the region which is understood as having a composite, porous constitution and transnational connections. 
The region's gravitational pull is further highlighted by the introduction or anticipation of numerous tensions, such as disinformation, human-made industrial disasters, nativist nationalism, and the oppression of non-normative identities.
Staged before the eruption of Russia's invasion of Ukraine in February 2022, the Triennial took its title from Vannevar Bush via Eglė Rindzevičiūtė's essay on cultural wars – Transforming Cultural Policy in Eastern Europe: The Endless Frontier (2021).
The "Sunflower" Solidary Community Center was set up as an emergency support initiative during the first days of the Russian invasion of Ukraine. Currently it functions as an open, supportive, multilingual and multicultural space.