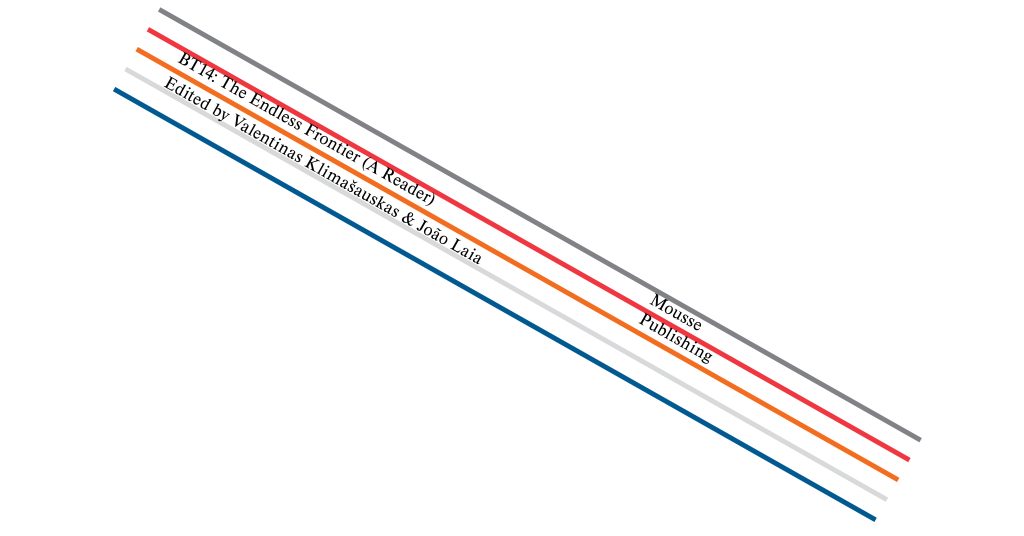 Saturday, 3 December at 6 pm
At the National Gallery Prague
Book launch: The Baltic Triennial 14 Reader presented by curators Valentinas Klimašauskas & João Laia. Program features an interview with Anna Daučíková and screening of video works from the 14th Baltic Triennial with the following films ⁠–⁠ Anna Daučíková: Ordinary voyeurism ⁠–⁠ Concert, Florence (2006, 2'9") and Ordinary voyeurism: A Woman, Central Station Ľviv (1996, 2'28 "), Yarema Malashchuk and Roman Himey: Dedicated To The Youth Of The World I (2017, 2′), Agnieszka Polska: Ask the Siren (2017, 10′ 25") and Anastasia Sosunova: Messed Up Terrains (2019, 7 '18).
ABOUT THE BT14 READER
BT14 focused on the geopolitical territory of Central and Eastern Europe, premised on the conviction that in a paradoxical time of fragmented integration, addressing the local is, simultaneously, to question the global. This reader contains a number of texts touching upon the definitions, histories, potentials, and futures of the region which is understood as having a composite, porous constitution and transnational connections. The region's gravitational pull is further highlighted by the introduction or anticipation of numerous tensions, such as disinformation, human-made industrial disasters, nativist nationalism, and the oppression of non-normative identities. Staged before the eruption of Russia's invasion of Ukraine in February 2022, the Triennial took its title from Vannevar Bush via Eglė Rindzevičiūtė's essay on cultural wars ⁠–⁠ Transforming Cultural Policy in Eastern Europe: The Endless Frontier (2021). In addition to the texts, this reader includes photo documentation and information from exhibitions and events that were presented across the city of Vilnius: at the Contemporary Art Centre, Atletika, Autarkia, Editorial, Lithuanian Artists' Association, Rupert (hosted by Tech Arts) and Swallow.
Texts by Aleksei Borisionok & Olia Sosnovskaya, Michał Grzegorzek, Valentinas Klimašauskas, João Laia, Michal Novotný, Zane Onckule, and Borbála Soós. Edited by Valentinas Klimašauskas & João Laia